In less than 24 hours, YTL Group will be launching the much talk about YES Mobile Service. YTL Group claims that it's the fastest 4G Mobile Internet with Voice. According to the press release by YTL Communications Sdn Bhd, the communication arm of YTL Group, the service will be marketed similar to any other utility service such as electricity and water where the end user pay for what they use. It is said to be cheaper that prepaid and much more affordable compare to any postpaid service.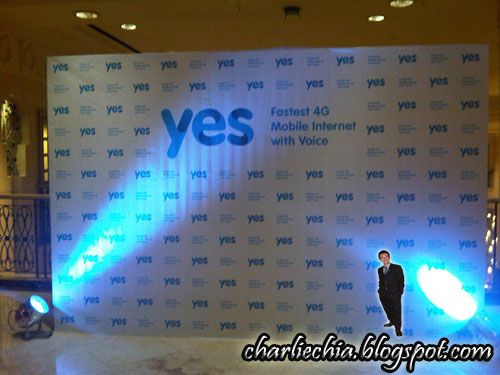 Launch Party @ JW Marriot, Kuala Lumpur
For the public, there will be a showcase to commemorate the launch @ Lot 10. I've manage to check out the showcase venue as YTL's staff prepares the final masterpiece for the big show tomorrow.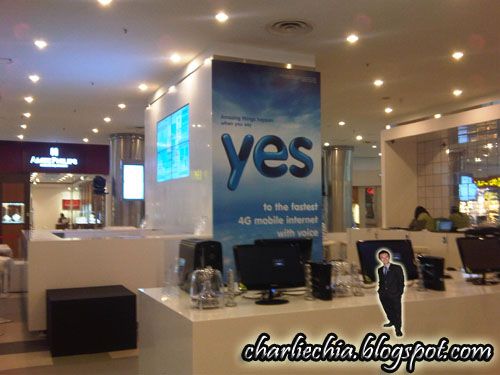 Showcase @ Lot 10 Concourse area.

LED Display Screen will be lighting up the event tomorrow

I just love the way they uses photo of ordinary people
Wait a minute, does the photo above ring any bells? Well if you take note, you will notice that it capitalise on people's emotion to promote its service. This is pretty similar to Maxis's advertisement over the past one year. This is not a surprise, considering majority of the sales and marketing team were previously with Maxis.
After numerous delay and fine imposed by the authority. They are finally launching its service nationwide in 17 hours and 46 minutes.
The service will be officially roll out will be held at Lot 10, Bukit Bintang KL, at 5pm tomorrow (19th of November 2010). So if you have go no plans for tomorrow, head down to Lot 10 to check out what they have to offer. I'll be there for its private launch as well as public launch. So see you around if you plan to be there.
I've heard that they are gonna give Unifi a run for its money, if that true, we will be getting between 5mbps to 20mbps for a price cheaper than what Unifi is charging. The best part is, its gonna be mobile, which simply mean you can travel with it.