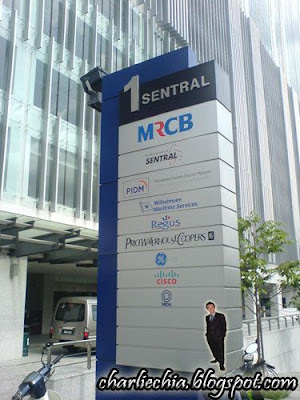 This Building, One Sentral is Located with the KL Sentral Development(just beside Maxis Center of Technology@ KL Sentral )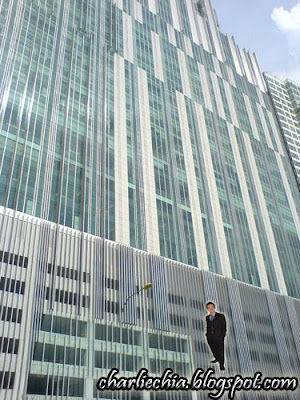 Aero Dynamic Design of this building made it looks like my CPU Processor cooling panel.
I've been really busy juggling with my new work environment lately and hardy been able to find the time to update this blog. Once again, I would like to apologize and would like to thank you (my loyal readers) for your patience. I've made another corporate visit late last week to visit an old colleague of mine who used to work in Genting's HR. This old friend has left the previous company to join Pricewaterhouse Coopers. For your information, Pricewaterhouse Coopers a.k.a PWC is not a company that build houses nor doest it supply water(sadly this is what people would usually think of, just observe this during career fair). Anyway just to make things clear, Pricewaterhouse Coopers is actually an Accounting Firm, one of the Big Four (formerly BIG Five, until Aurthur Anderson went bankrupt after the Enron Scandal). The other 3 accounting giant is KPMG, Deloitte and E&Y.

Anyway, PWC Malaysia has just moved to their corporate office from Wisma Sime Darby to One Sentral @ KL Sentral. The new office is simply stunning. I've managed to capture some cool picture of the new office to share it with you guys and girls. Hope you guys enjoy it.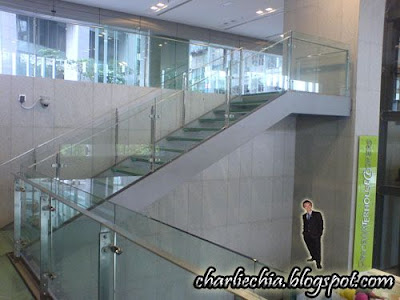 The ground floor of the building is parallel with KL Sentral.
In order to access to the main reception which is located on level 10, I had to proceed to the Lower Ground Floor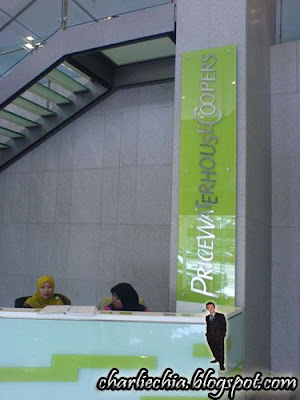 PWC's mini Reception that welcomes all visitors and help visitors with access to the highly secured lift.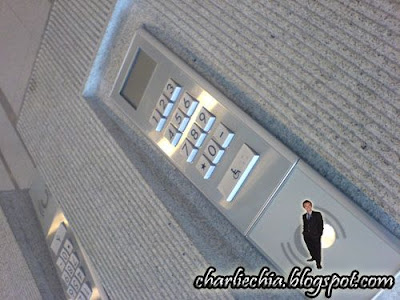 They have about 6 to 8 of this security panel placed on the LG Floor. Employees will have to wave their ID tag at the panel before pressing number button to access the desire floor. The employees ID tag has been program in such a way that the respective employee will only be able to access to the floor where their office is located.

ID Tag will be required to access any of the lifts. Only the Lower Ground Floor is accessable without an ID Tag.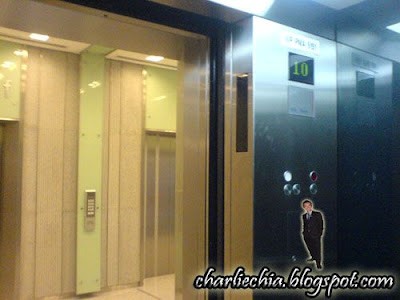 Basically when you are in the lift, you can only see a display panel which tells you which floor you are at and 3 BUTTON; 1 to open the door, 1 to close the door and 1 for emergency purpose.

The reception located at Level 10, simply yet elegant


I totally agree with the equation (Problem = Opportunity)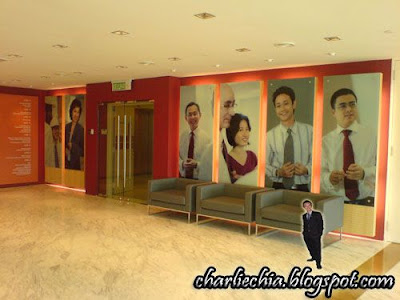 Portraits of successful individual with PWC is proudly place at the main entrance at level 10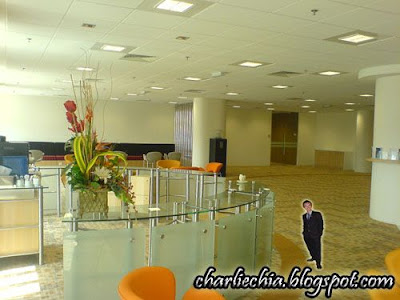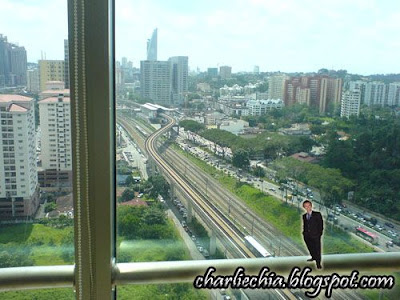 The majestic view of the Bangsar LRT Station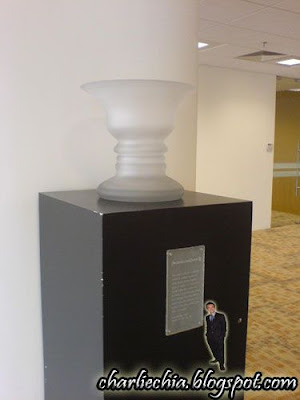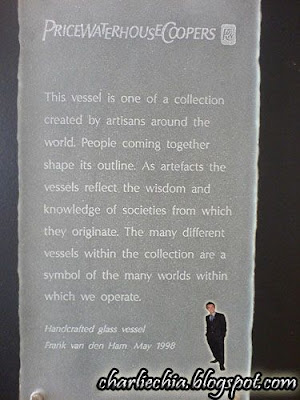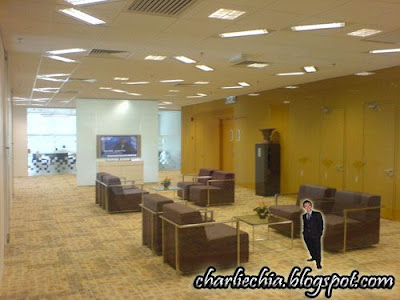 This looks like the Private Banking Hall with Bloomberg on the Plasma TV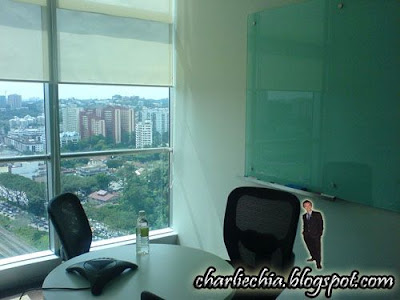 Nice small meeting room cum waiting room which I was ask to wait in.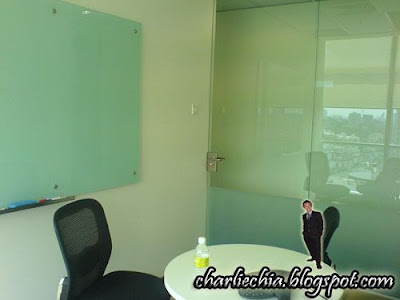 Same room taken from another angle. (I was told that this room is known as the fish aquarium for some reason.)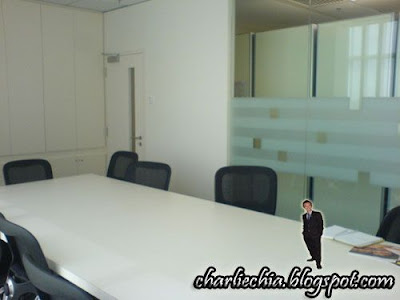 Another meeting room where the actual discussion took place.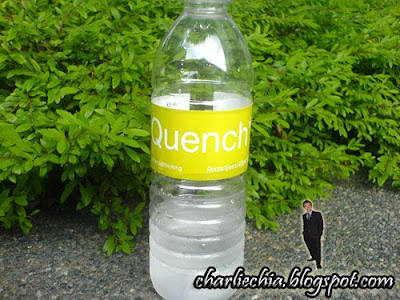 Looks like they just start to produce their own mineral water. Wouldn't be surprise if they choose to venture into the water business one day.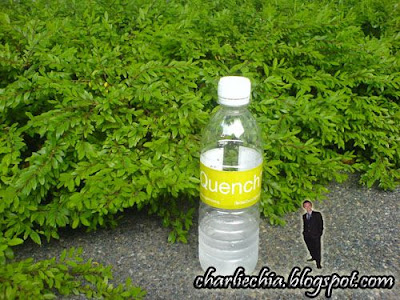 Ahh, refreshing chilled H2O