I must say that Nuffnang Pajama Party was one of the best party so far, simple because I've got to meet many new friends. Well to be exact, I actually know some of them online over the last few month since I revived my blog, but have meet them before, not until Nuffnang Pajama Party. Here are the people I meet and took photos with. Some existing friends, as well as some new friends.
I actually know Sherlyn for 2 year when she was studying at TBS, was surprise that she still remember me, actually she was the one that shouted out my name while I was mingling around. Nice to meet you again.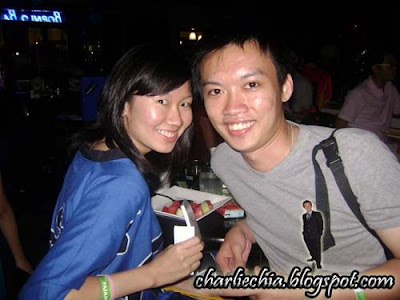 Amy & I
She looks like my senior back in high school, so I approached her to confirm. She was friendly and told me that she is from Sarawak and studied at KDU in KL.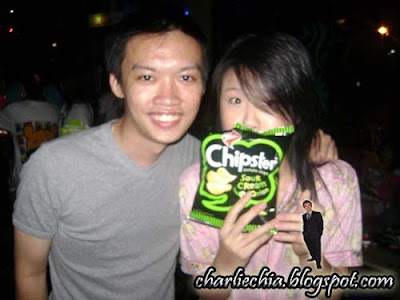 Zoe & I

This silly girl told, My name is Zoe but you can call me Emily. So what should I call lah? Zoe or Emily.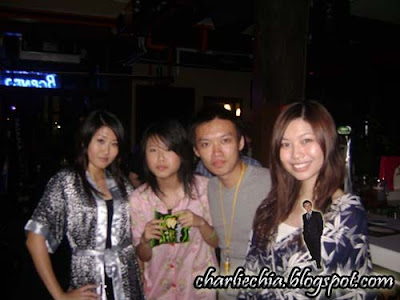 Kate, Zoe, Me and Genie (She doesn't blog, but her sister does.)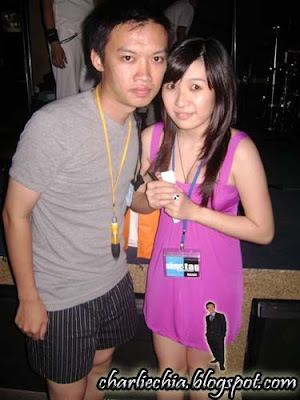 Samantha & I
When I told her my name is Charlie. She show me a blur face and asked, Charlie Who? Then I said Charlie Chia which she immediately recall. Dunno if she was pretending to remember who I am. Anyway shall not elaborate further on how she actually know me. If you are really curious, read up my previous post.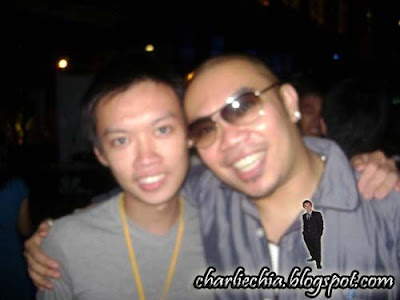 Liang and I
I first meet Liang during HELP University College's 20th Anniversary at Shangri-La Hotel Kuala Lumpur Last year. Liang was a student from HELP University College (known as HELP Institute during his days). He studied Economic with University of London program and graduated in 2004. He is basically my senior.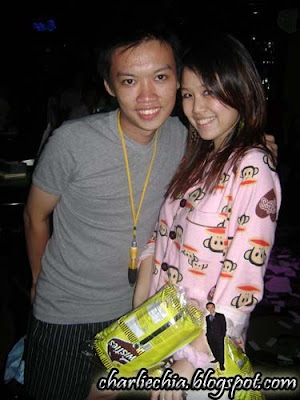 Su Ann a.k.a PinkPau & I
She didn't know who I was until I told my name is Charlie Chia. Immediately she recall and reply: The guy that's ask for free hotel stay with the Singaporean Blogger. haha, shit now she thinks i am so materialistic.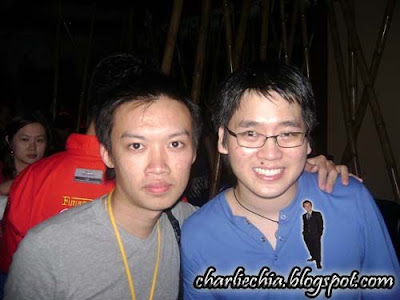 Timothy Tiah(Nuffnang's Co-Founder) & I
This guy can be quite blur at times. Just a day ago, I meet him at UKM during AIESEC EYLN 2008. I walk up to him and say Hi Tim, How are you ? He stood up, extend his hand for a hand shake and reply: Hi, Have we meet before? I go like ermmm, I'm Charlie Chia. He quickly reply Oh oh oh, How are you ? As he was busy, we kept our conversation short.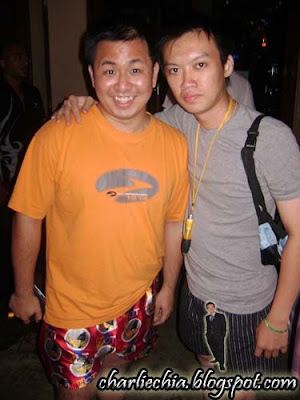 Kenny Sia & I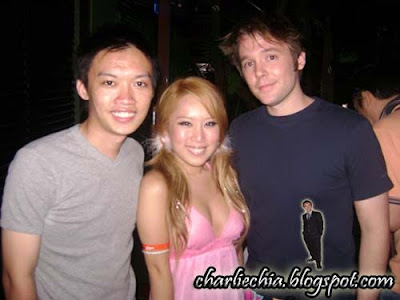 Me, Xia Xue and Mike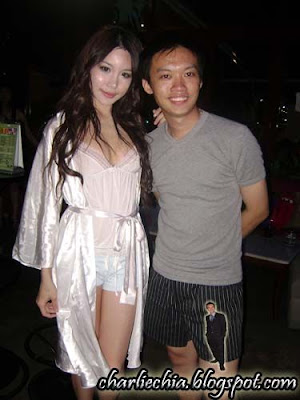 Dawn Yang and I
Read more about KennySia, Xia Xue and Dawn Yang at Nuffnang Pajama Party - Its a 3 in 1 Event