After working hard, torturing your brain 5 days a week, What did your company gives you for Christmas? For me, DIGI Telecomunication give every staff a box of chocolate. And its not some cheap chocolate like Kit Kiat, or Mars, but its ROYCE. yum yum.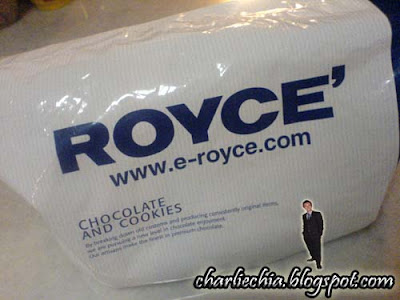 The Chocolate is nicely pack in a plastic bag

When I open the plastic bag, I see this aluminium bag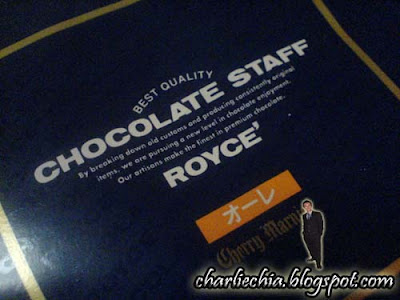 And this is the box of chocolate hidden inside the aluminium bag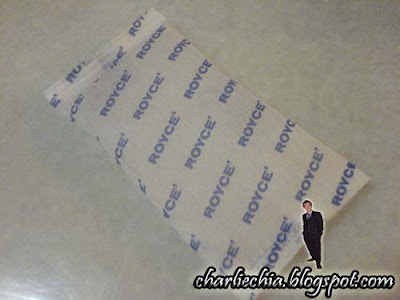 I also found this ice pack placed on top of the box of chocolate in the aluminium bag.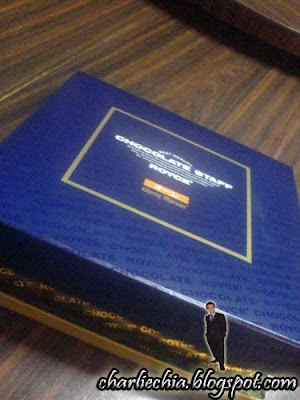 Cant wait to open the box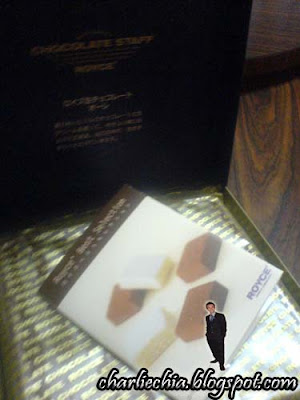 Shit, another wrapper to open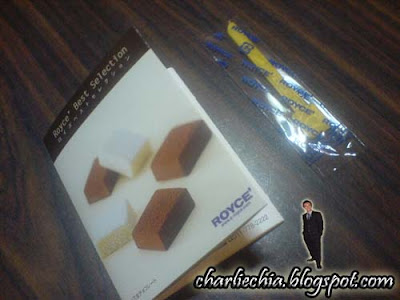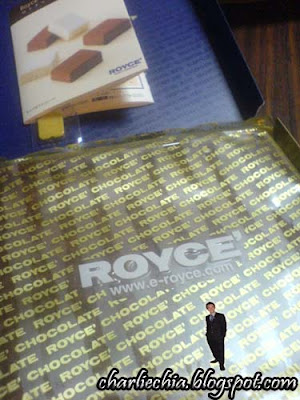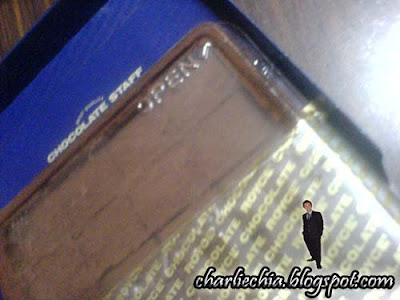 Surprise, Surprise, after opening the box, there is another layer of plastic wraper and another plastic box to open before I could enjoy the chocolate.

Well the chocolate was really nice. It was once of the best corporate christmas give I've got so far. But that was not the end. In January 2008, DIGI decided to give its corporate client a treat, and bought some of its value corporate clients with a box of chocolate as a token of appreciation. One of my client who has just join DIGI's list of corporate client was so surprise to receive the box of chocolate asked me if DIGI has venture into Chocolate production? How I wish DIGI did, cause I will have access those tasty chocolate at a discount or maybe free, just like how I'm enjoying free call from my mobile phone now.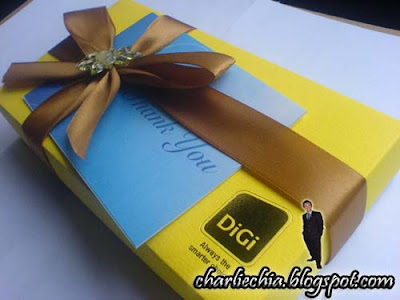 Nicely packed chocolcate in a yellow box with ribbon and a thank you card