Had a nice dinner with Joyce on the 29th February at Dragon-I @ 1Utama. The main course was nothing to should about. We had la-mien and siu long pau. The interesting part was during dessert. We share a a bow of Mango Cream(this is what they call it i think), which taste great, its has mango cube, sago, pamelo and creamy mango cream.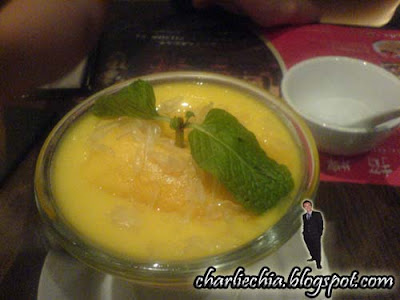 This is the so called Mango Cream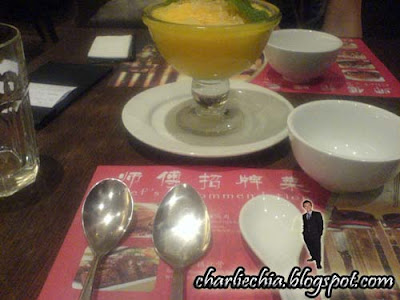 Look at the range of spoon the waiter gave us just to enjoy our dessert. I wonder why we were given 3 different type of spoon.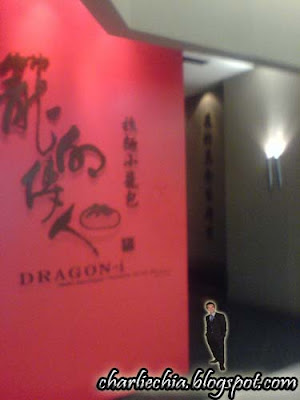 This is where we had dinner.
While enjoying our dessert, decided to give Jon Lim a call, and found out that he was dating with Jessica at The Curve. Then Joyce hijack my phone and talk to Jon, asking him when they started? hahaha, Joyce subsequently ask Jon to come over and join us at Dragon-I. That guy replied that he will come right away, however it took him about 30 minutes. Was introduce to Jessica and we had some small talks together . Then I ordered another dessert, this time Mix Fruit with Sago. It suck man, regretted ordering it(should have order another Mango Cream)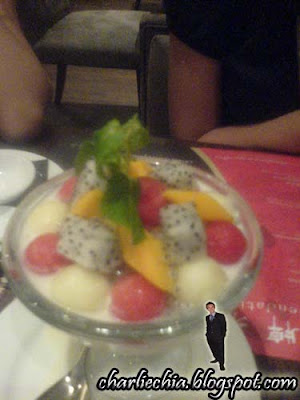 Mix Fruit with Sago
Finish
our dessert quite fast this time, as four of us was sharing one portion(lucky we only order one portion. Time flies, it was about 9pm and Joyce had to get back to IBM to resume working. So we decided to make a move. Being gentleman, Jon and I was the 2 girls to the basement car park(for security purpose as there have been few robbery case in 1U lately). The girls got to their car, safe and sound. So Jon and I make our way to my car. While walking, Jessica drove pass us slowly and blow the horn at us. Jon reacted quickly by throwing himself towards Jessica's car and told me to snap a picture. Which he then loudly told Jessica and Joyce that he is gonna make a police report with the photo.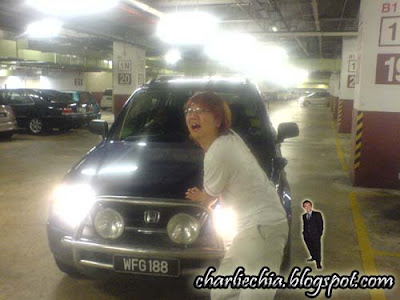 This is photo I was talking about
Jon and I got to my car and we went off to another session at Cheras with Sally, Juliet and Tim. Tim brought us to Momo Cafe. Its a really nice cafe, dimly lit, cozy atmosphere and everyone has to sit on the floor. They also have cupboard with all sort of board games and cards for its customer to play with. Unfortunately, my camera phone wasn't good enough to take any picture at the cafe due to the bad lighting which was kind of romantic for couples to hang out though.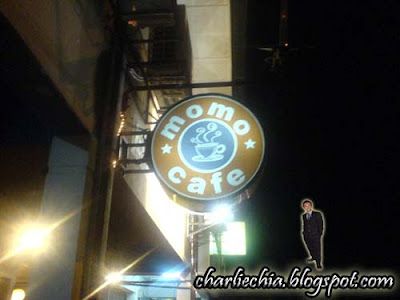 Momo Cafe @ Cheras
Does anyone knows the direction to this cafe? I would love to go there again with a group of friends if I have the time. Hopefully I will be able to get a tour guide familiar with that location, cause I really don't remember how to get to the cafe.