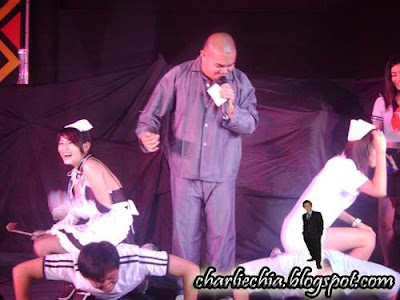 These guys are really lucky to have the maid and nurse sitting on them while doing push up. Guess that helps to motivate them.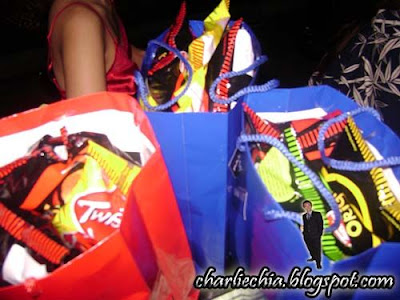 Plenty of junkfood being give away in goodie bags like these. Chipster is the main sponsor mah.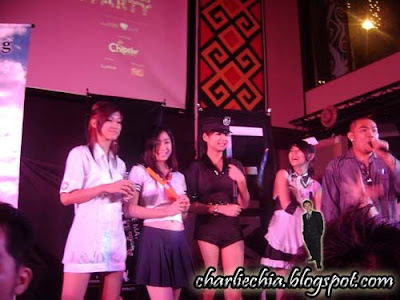 Nuffnang Fantastic Four and Liang the Emcee up on stage.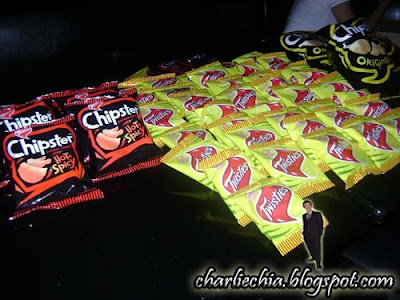 More Junkfood.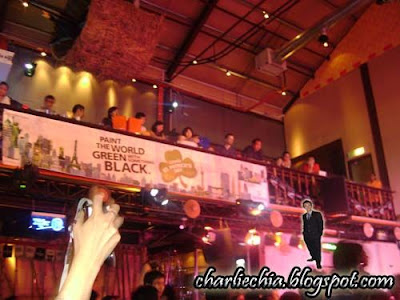 We occupied both the ground floor as well as the first floor.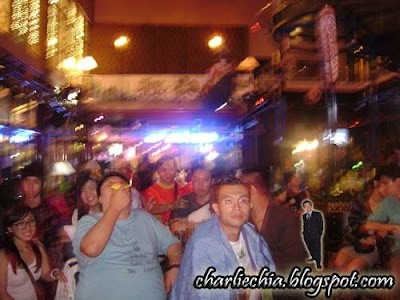 Random photo of people looking towards the stage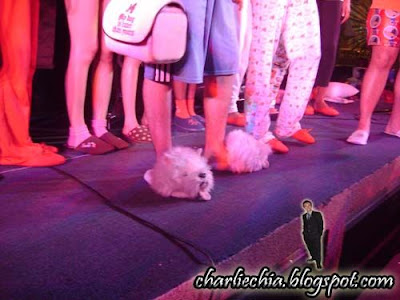 Did this guy stole this slipper from his girlfriend?

Valarie giving a sho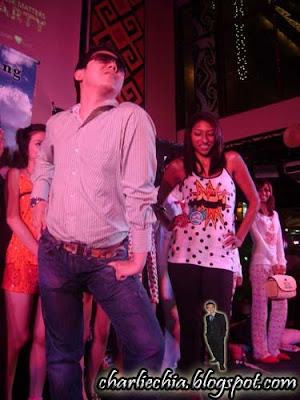 KidChan showing off his stuff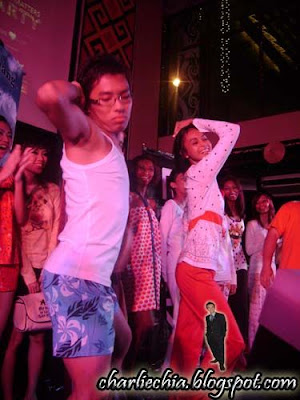 This guy can really pose. I think he is a much better model than MalaysianDreamGirls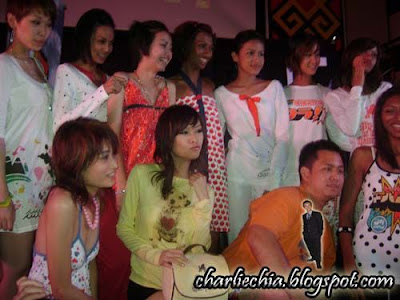 All the 12 girls from MalaysianDreamGirls and KennySia posing for the photographers.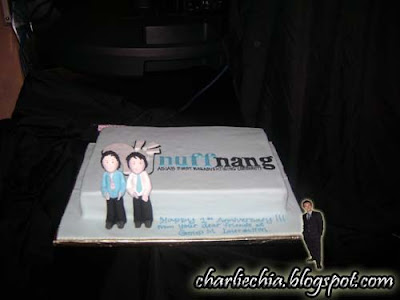 Nuffnang 1st Anniversary Birthday Cake from MindShare
The cake again. Did we all forgot to sing Happy Birthday during the night?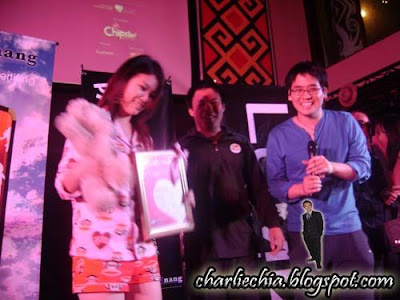 Su Ann given surprise by Timothy and Ming.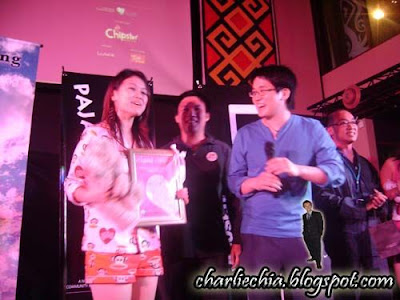 Su Ann was asked to give a short speech. LOL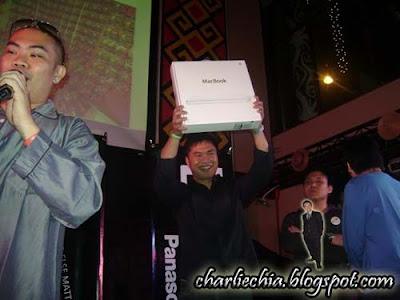 The Sponsor''s representative showing off the MacBook which will be given away shortly.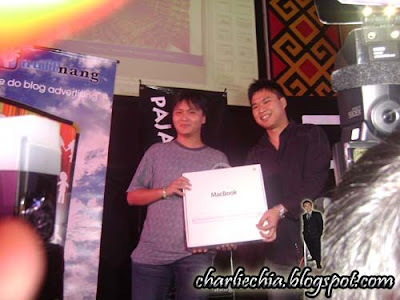 And here goes the MacBook. To the guy that took a picture with the most chipster pack in it.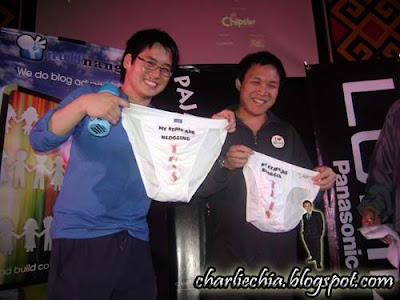 The Nuffnang Team has a surprise for Timothy and Ming.
They had to wear their underwear on stage in of a live audiance.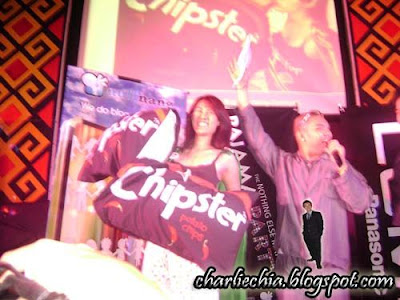 Valarie again, with her Chipster pillow case made by her mum. This time to redeem her Apple I-Touch