Yes, you read it right, I'm gonna go to Nuffnang's Pajama Party.

Just in case some of you are wondering, Nuffnang's Pajama Party, is a party organised by Nuffnang to celebrate its 1st Aniversary. A total of 300 nuffnanger(200 from Malaysia and 100 from Singapore) will be attending this event, which is deem to be one of the largest gathering for bloggers.



Event:
The Nuffnang Pajama Party
Date:
15th March 2008
Time: 6.00pm – 10.00pm
Venue:
Borneo Baruk Club
, Kuala Lumpur
Dress Code:
Pajamas!
(Or anything you sleep in)
Tickets to this event is strictly by invitation only. Those who wants to get an invite will have to write a blog post onthe topic "I sleep better with Chipster". I did not receive an invite to the event, as I did not write an entry on ''I sleep better with Chipter" thats meet the requirement of nuffnang.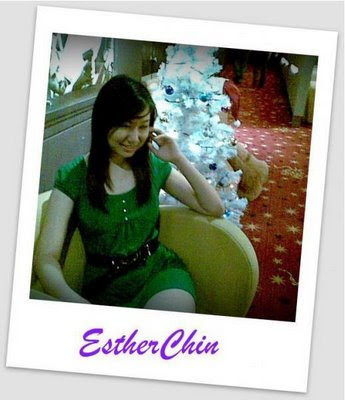 Introducing Esther Chin(you better pay for this publicity)
Depsite not getting an invitation, I'm still attending Nuffnang's Pajama Party. (you must be thinking, what Charlie so thick skin eh). Well I'm not gonna just force my way through the door, thats for sure. I'm going because
Esther
, a loyal reader of mine is bringing me along to the event(how nice of her). Yeah, she got an extra ticket for me and she is bringing me along. Dam I'm so looking forward to Friday. Another 4 days to go, and I haven't got any idea what I'm gonna wear for the party, cause I stop wearing pajamas to sleep since I was 12.
Any suggestion where I could get a really IN and COOL Pajamas? or do you have any to loan me?