Was really busy recently, due to work commitment, I was unable to blog for the past one week and I missed the "I Sleep Better with Chipster" contest. So decided to dedicate a post on why I couldn't sleep because I miss the opportunity to attend Nuffnang Pajama Party. Since I found out that the dateline was 2 days ago, I've been having insomnia, which explain why I'm still typing this entry at 2.42am(2nd March 2008). I've been starring at this picture below, but its didn't help, I still can sleep.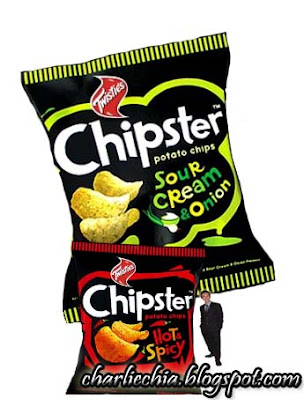 I guess the only way for me to get rid of insomnia would be getting a ticket to Nuffnang Pajama Party sponsored by Chipster. So would anyone out there be so nice and to give me a ticket and a pack of Chipster so that I could sleep better. So Timothy, Esther, KennySia, Pam, can any of you bring me along to the party??? Pretty Please... It would be the best birthday present any of you out there could give to me. Please help me so that I could sleep better, and don't forget to give me a pack of Chipster too.
A million thanks in advance.
My 2008 Birthday Wish list:
1.) a ticket to attend Nuffnang Pajama Party
2.) a pack of Chipster
3.) close more big deal and make big buck
4.) Apple I-Phone
5.) Sony Vaio