During an outing to 1U with Emily. We hang out, chilling at Robert Harris Cafe, opposite of Topman. We then decided to go for a movie, and Nick join us. We watch Horton, a hilarious whacky cartoon. Then We proceed to Secret Recipe @ 1Uama New Wing. These is the blogger in us gets working: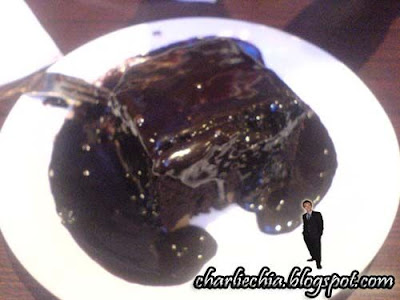 Brownies with Walnut. It taste good with warm chocolate sauce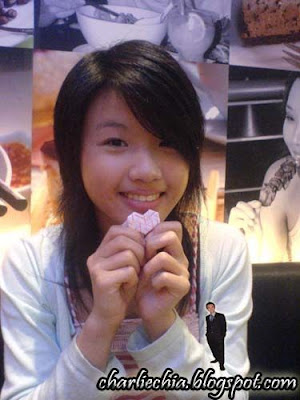 Emily posing with a heart made of straw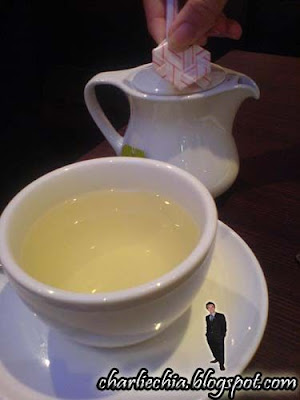 Dam!! We ordered a pot of Jasmine Tea and 3 cups for Nick, Emily and Me. And the waiter bring us 2 set of these. Dam it was RM6 per pot, so we assume that its a big pot meant to be shared. We even double confirm with the waiter when he took our order. But with end up with 3 small pot costing us a whopping RM18 for Jasmine Tea.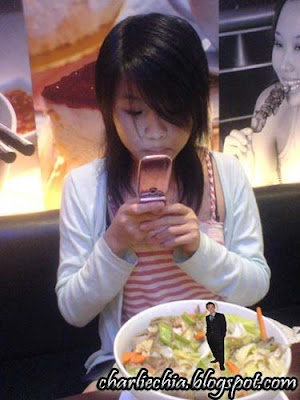 Always working, even during dinner. These is what a typical blogger usually do.