I would like to extend my sincere apologies to all my loyal readers for not being to update my blog earlier. I was and I still am rather busy adapting my self to a totally new environment that I moved to since Monday 12th Nov.

Ladies and Gentleman welcome to my second home in Shah Alam. Let me give you a tour around my new house.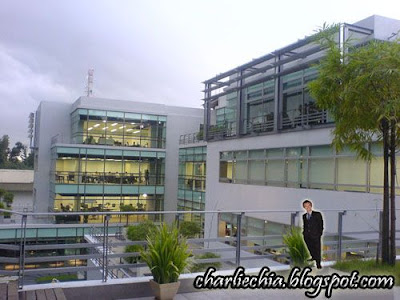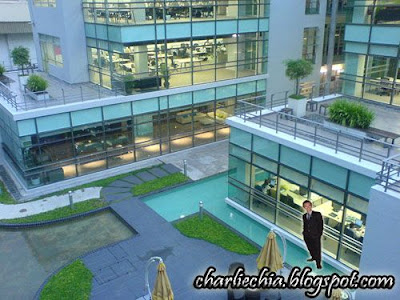 Well this is actually my new office, DIGI Telecommunication Bhd's Headquarter at Shah Alam called D'House. The entire building is builded on a vast piece of land with lots of emphasis placed on having big space. As you can see from the pictures taken above which was from various angle, DIGI's HQ has a very modern and contemporary design. It uses lots of waters features outside, inside and around D'House. Large pieces of ocean green glass panels are used throughout the building to represent DIGI's transparent work environment as well as management style.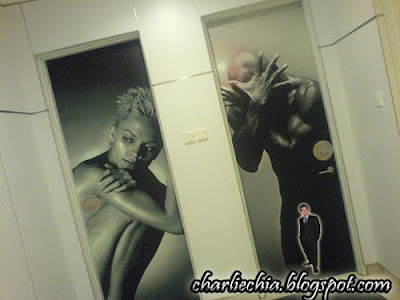 Guess whats this?
The picture on the left mean female while the right means male. This is how toilets are being identified here at DIGI. A very creative way!!!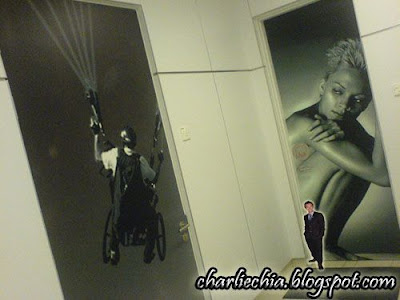 Toilets for the special needs people are also creatively designed.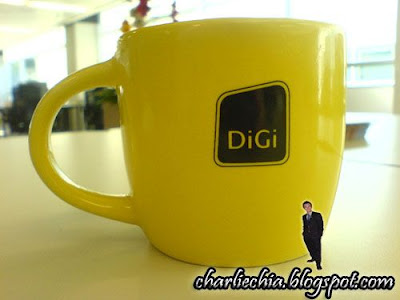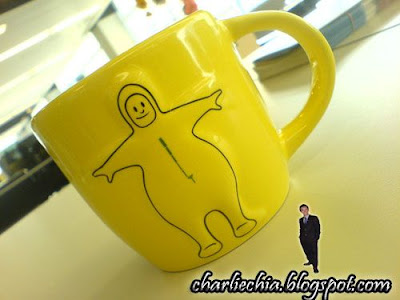 Cute DIGI iconic Yellow Man on my mug.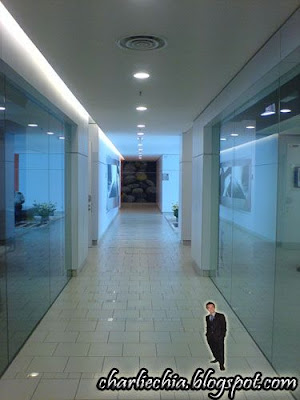 This way to my office.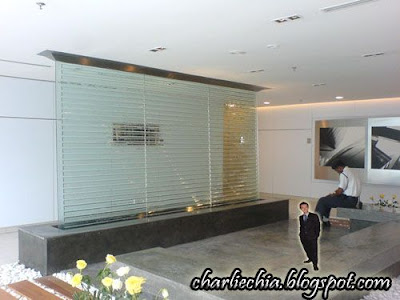 See the glass panel? its a water feature right outside my department office.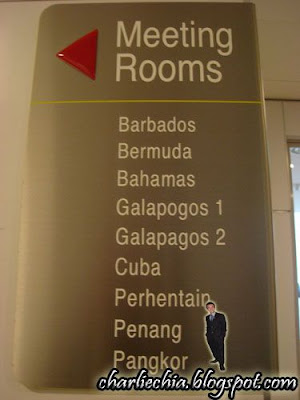 Here's a list of Islands where meetings are held. Who says you cant mix business with pleasure?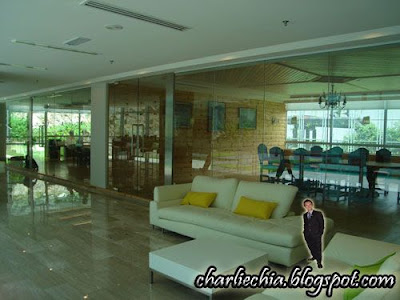 Cool relaxing sofa like these can be found around the office.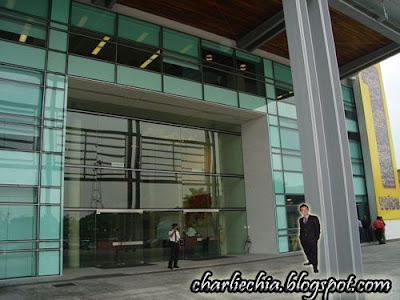 The heavily guarded majestic Entrance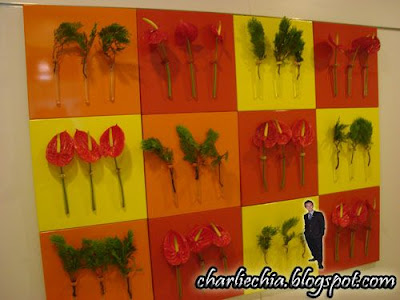 Fresh Flowers are changed and placed in test tubes along the walkway.

With such cool and contemporary design, it will surely motivate employees to work harder, and spur creativity at the same time. It is no wonder that Digi experience double digit growth in recent years despite being the Smallest Telco in Malaysia and being deprived of both 3G and Wimax spectrum.