It's been almost 2 year since I last change the design of my blog, and I started getting a little bored with it. So I've decided that it's time to change, a brand new design, something more sleek, clean and classy.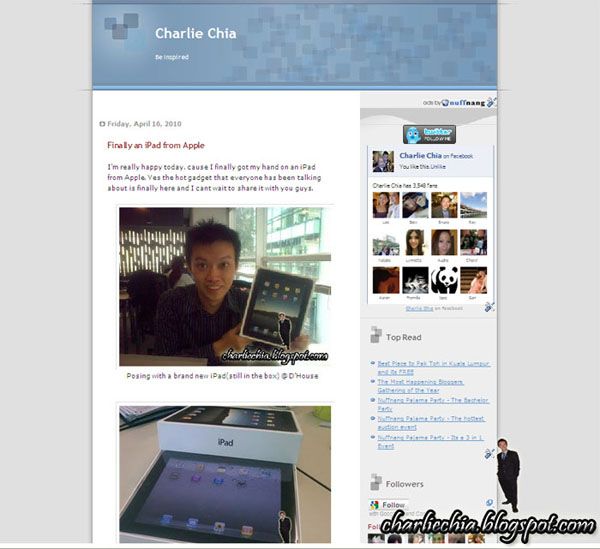 The old design.
The previous design was actually a default blue checkers template by blogger with some minor tweak in its coding. One of the main reason why I decided to change the design was because the previous design has limited readable space, thus limiting the size of my photos.

With the new design below that I'm currently using, the width of the readable space is much more wider, thus allowing me to post bigger photos. I'm still retaining some empty spaces on both sides of my blog to give it a sleek look and feel.

Brand New Look
Basically the new design consist of wider readable space, a new heading with some navigation buttons, and a black & white theme. With the wider design, I'm looking forward to put on bigger photos in all my future posting, maybe I would also invest in a DSLR to play with and photos some high definition photos here if I've the spare time to do so.
That's all for now, do let me know what you think about the new design?