It's my sista's Birthday today, the same day American celebrates Independence Day. Had a wonderful family dinner just like every other weekend and my sis was looked a little upset as everyone in the family carries on with the usual weekend routine.
Right after dinner, popped by Dato Kevin Sim's Secret Recipe's outlet at Center Point, Bandar Utama and got my sis her favourite mable cheese cake.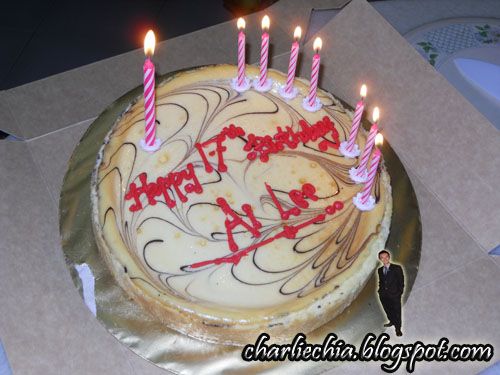 Happy 17th Birthday Sis!!!!