Right after my session @ Ecoba(read previous post), I went on for second session @ Bar Madrid(formerly knowns as Two Monkeys), Jaya One to celebrate yet another good friend's birthday.
Without further ado, lets get a group picture first.

(Elena Pak, Nicole Chye, Vivienne Westwood, Jane Teh, Adrian Lim, Jason Lim, Me, and Keith Chua)

Mr Jason Lim Soo Boon the birthday boy man.



a.k.a Ah Boon or Baboon Kia.



This is what Jason call the Dunhill post(Gaya, Mutu, Keunggulan. Eng translatation: Style Quality Excellence).



The Kam Yu Loh post.



We had one barred of Starker Fresh Beer(claimed to be the 1st Fresh Beer in Malaysia)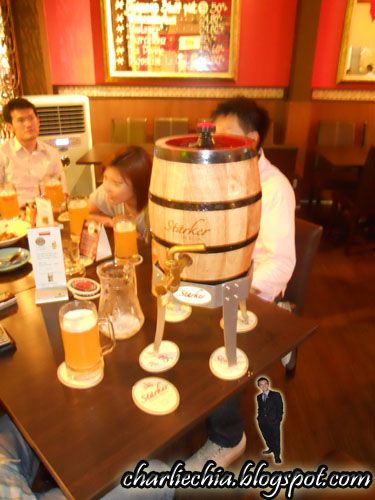 This is it. Not very big actually.



Jason trying to drink off the tap(posing nia)



Nicole & I.