Have you been having a tough time at work, working your way up the corporate ladder? Well maybe it time you take a pause from your hectic life and enjoy this video. There's more to life that just money and career. Treasure your friends and family for they are the greatest pillar of support in life.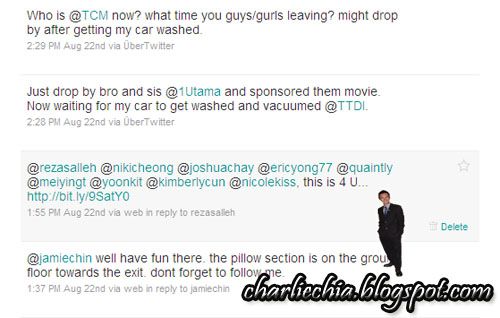 Soon after that, the video was picked up by @nikicheong and he started to share with his friends via his blog NikiCheong.com. The video went viral and Grace Tan, a loyal fan of Niki re-post it on her blog and subsequently followed me on twitter. It's really amazing to see what a short (less than 3 minutes) video can do on the world wide web. Glad these people enjoyed the video, hope you will also enjoy and share it with those you love.

So anyone wanna join me for a visit to the museum soon?