On Friday, 07th December, was a crazy Friday for me, cause I basically had a meeting in the morning at Batu Caves area, the it was raining almost the whole day. Right after the meeting , I was canvasing around the Batu Caves Industrial Area meeting with potential client until about 5pm when I decided to call it a day.

While using the MRR2 back to my house, I drove pass The Curve, and suddenly I thought of JJ and her favourite, BIG APPLE. So I made a detour and bought her half a dozen on Big Apple doughnut in 6 different flavour, name Original Recipe, Green Tea, Blue Berry, Cheezy, Choreo, and Dalmatian. I guess the Doughnut Fever has finally found its way into Malaysia, cause at the time when I arrived at the Big Apple Store at The Curve, there was a huge beeline of people queuing up to get those tasty looking doughnut. Well I mention TASTY LOOKING, cause personally, and seriously speaking I have not tried Big Apple before, I just hear Cheryl, Justin and few of my cousins giving favourable comment on its tasty doughnut. Anyway, those doughnut cost me RM9.50 for a box of 6. As I've not actually been the BIG Apple, I spend quite some time locating the store, and finally managed to find my way to it. Along the way I saw many canopies setup along The Street(the stretch of open air area where all the F&B outlet are located at The Curve) and there were big crowd gathering at each canopy. So I decided to check out what was happening at those canopies before buying BIG Apple.

Being the busybody Malaysian that I'm, I decided to check out what was happening at those canopies before buying those yummy doughnut from BiG APPLE. So I moved on closer to take a peek. As I moved closer to one of the canopy located right in front of The Apartment, I saw a young girl, standing inside a transparent glass box, which has a big fan spinning on top of it, and there were lots of paper flying inside it. I guess it was a game and as she was trying hard to catch those paper which were flying around crazily with the help of the big fan on top of the box.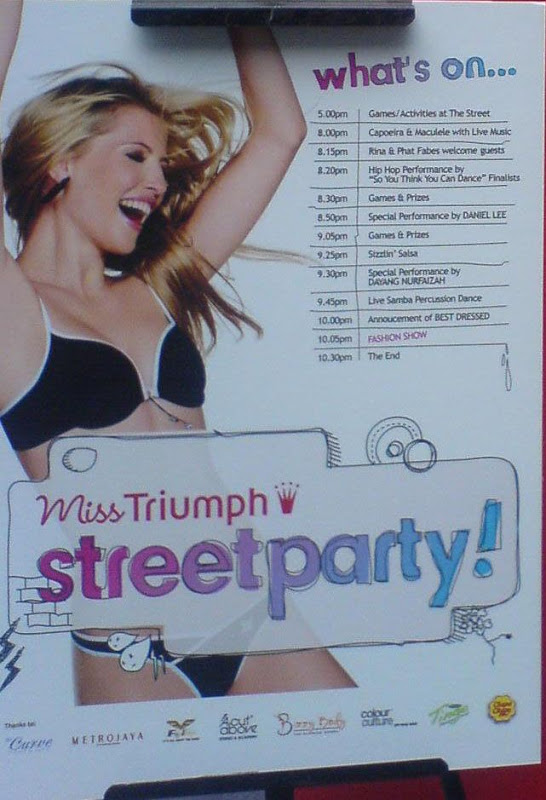 Itinerary of the Day

Anyway, I later realised that there were other canopy setup along The Street, and it was actually a street party organised by Triumph International, please read properly, its TRIUMPH not Trump. If by now, you do not know what Triumph International is, or what business are they actually in, let me save you some time and headache by telling you what it does. In general, it is Europe's largest manufacturer of women's underwear, lingerie, sports bras, swimwear and night clothes. Hope that's brief enough for you guys to understand what they deals with.(notice I mention guys and not guys? its because Triumph is a girls thing, and thus I assume all girls would know, unless they are living in the jungle with Tarzan). Anyway, here are some pictures I took from the street party which has just kick off. They even have a concert planned to compliment the Street Party and a big stage was already up and readily located diagonally opposite Laundry Bar, at the open space between The Curve and Cineleisure.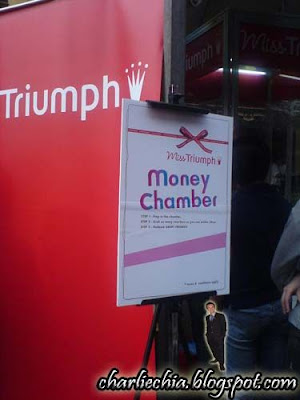 The Money Chamber, how I wish I could have one filled with money.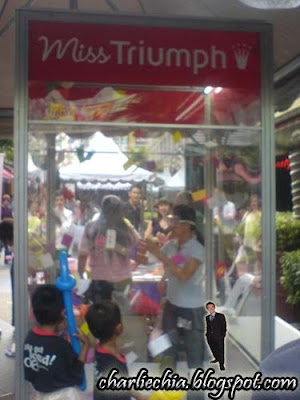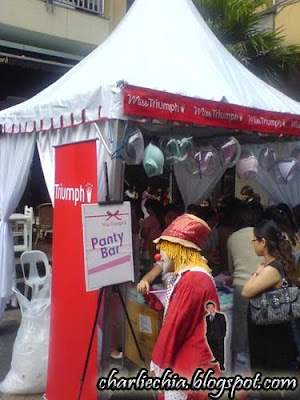 A bar with something different on SALE, Panty BAR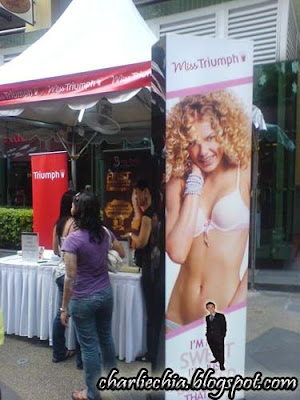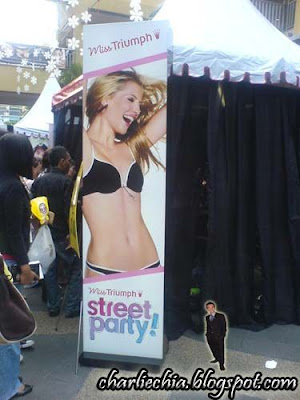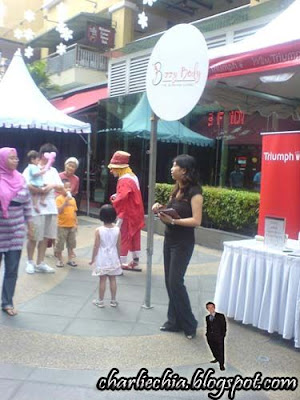 One promoter standing infront of Bizzy Body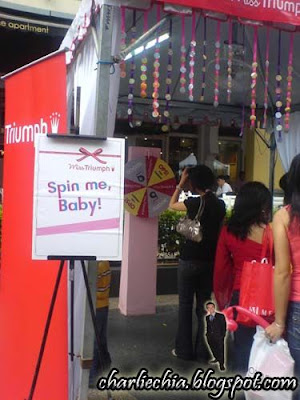 Spin it BABY, what a nice name for wheel of fortune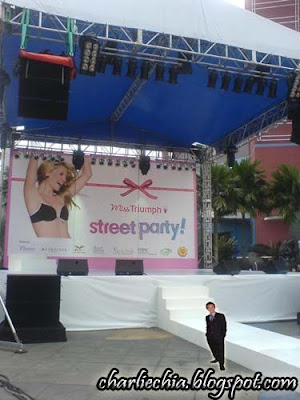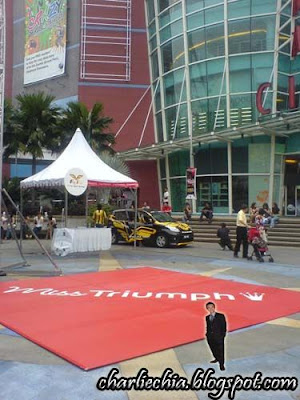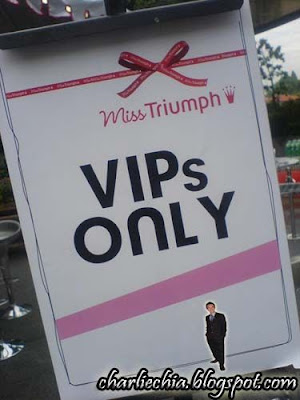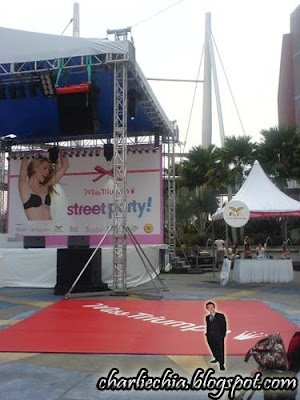 After having some photo shooting session, I headed to JJ's house to deliver those yummy doughnut that was freshly made just few minutes ago. As it was suppose to be a surprise for her, I drove right up to her house, put box of Big Apple doughnut on the porch and then left the place before I send her a message telling her that I drop her a surprise package at her doorstep.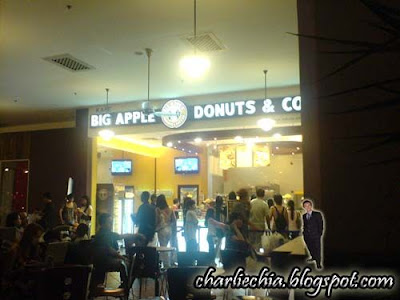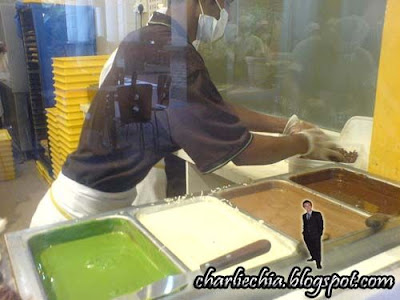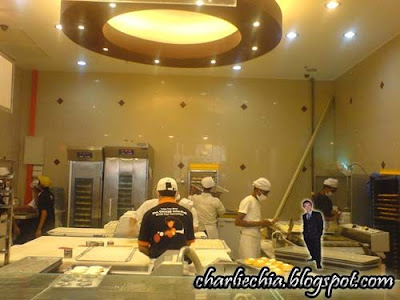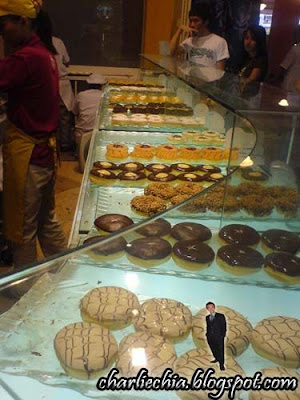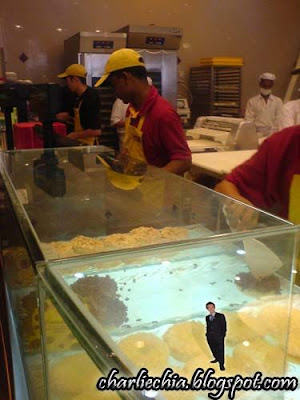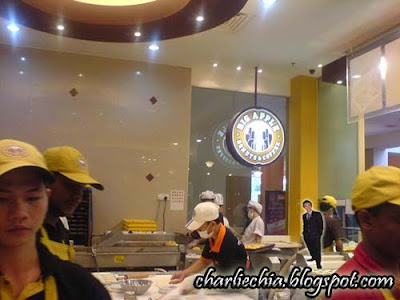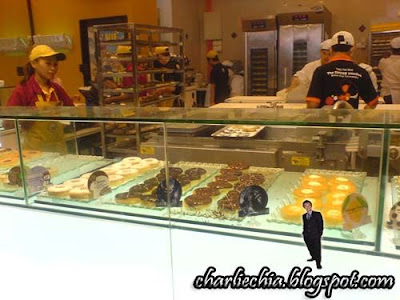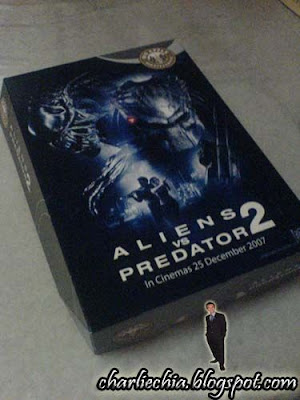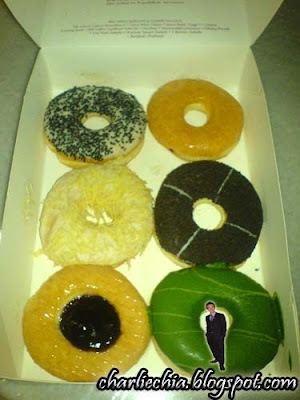 While driving off, I witness a road accident where a car drove by an old auntie drove out from the housing area, and drove all the way from the left lane to the right lan(on a 3 lane city road) to make a u-turn which is less than 1km away. While doing so, the car hit an on coming motorcycle and the rider fell almost immediately. Then I saw a young malay chap parking his motorcycle aside and dash right away to aid the poor rider who has just became a victim of the accident. Again, being a busybody Malaysian, I stop my car immediately, got down my car to join the young Malay guy by diverting the traffic while the Malay chap assisted the Indian victim. An Indian guy has just became a victim of an accident, and one Malay guy and Chinese guy was there to help. Now these is the true spirit of living in a multiracial country and we have no discrimination of races or skin colour. Just after helping the poor guy to move his goods that he was delivering, his bike and the victim himself, I received call from JJ telling me how surprise she was to received the package and thank me for it of course. You're welcome JJ.

Anyway, after having a short chat. I proceeded to call 999 to get the police for assistant as the victim was injured and he couldn't possibly ride his bike home thought there wasn't any death threatening injury. So waited for the police to arrived, and the auntie which knock down the poor guy came back to check on the guy. Her daughter arrived not long after that. A big commotion took place after that with the auntie claiming that she is a very careful driver and would drive very slow even if another car were to blow their hon from behind. At that point, I was thinking, auntie, you drive so slow and yet you try to cut from left to right lane on a 3 lane road to make a U-turn, sure accident will happen lah. Anyway, the police arrived after some 20 minutes and did some investigation.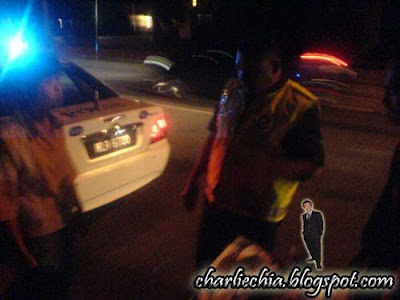 According to the police the both the auntie and the Indian Guy will be issues compound(Saman) of RM300 each because the auntie was trying to make an illegal U-turn(there was a NO U-Turn sign there) and the Indian guy for knocking the back of the Aunty's car. Upon investigation, the police found out that the Indian guy's licence has expired and thus he will be charge with the offend of driving without a valid licence if both parties choose to make a report. So they ended up settling the problem with the auntie paying RM90 to the poor Indian guy to compensate for the injury caused. Soon after that the police, the auntie, the young Malay chap, and my self left the scene and I headed to my DIGI's HQ at Shah Alam.

The reason I headed back to office at 8.30pm was to join in the Annual Wild & Wet Party where everyone @ DIGI is suppose to party like wild animal and get wet. There were 3 huge portable pool which is about 5ft deep setup at the compound of DIGI HQ and water pump gun was given out to people who participated in the games which comprise of 20 teams. Basically everyone had fun with the various games such as go Karting(they actually build a track at the compound and brought about 20 Karts and each team were to send a representative), we also have a huge paint ball fiesta, where one of my colleague got hurt from head to toe. hahaha, lucky i was back to office late thus not being drag into becoming a victim. There were prizes such as hand phones and RM5,000 for the team challenge as well as Rm5,000 individual cash prizes. Don't ask me who won, cause by the time I reach office it was almost 9pm and they have already done with the prize giving ceremony. I only manage to catch some performances by so Local Celebrities as well as DIGIzen(people who work in DIGI lah)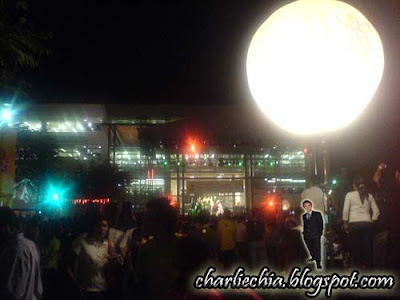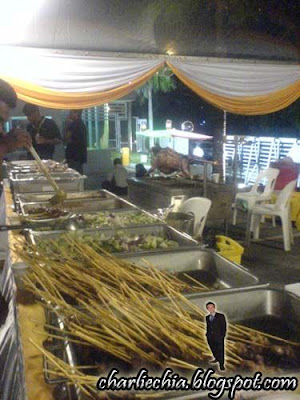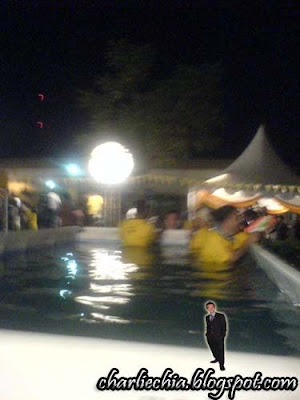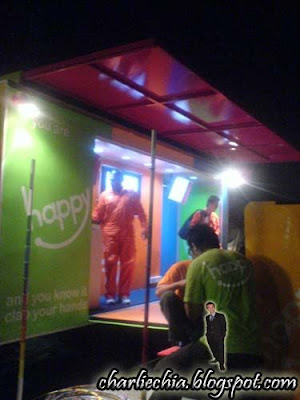 Anyway, there were plenty of food serve such as satay, roast lamb, and we also had
Tony Roma's
Catering their famous dishes such as the (To be updated soon)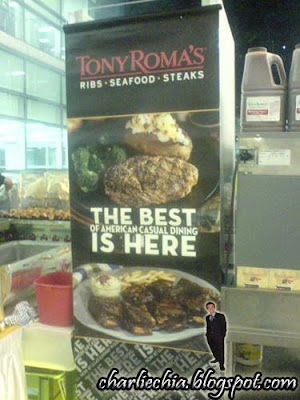 There were also free flow of soda drinks such as Coke and Kickapoo Joy Juice. There were also free flow of Heineken and red wine for those who fancy them. However I had neither of both as I dont drink.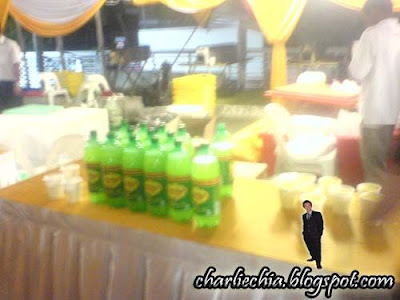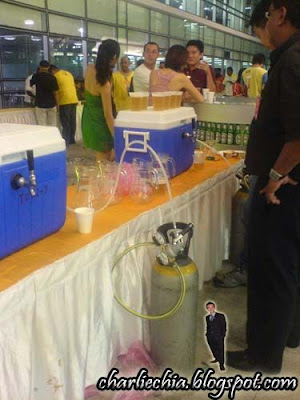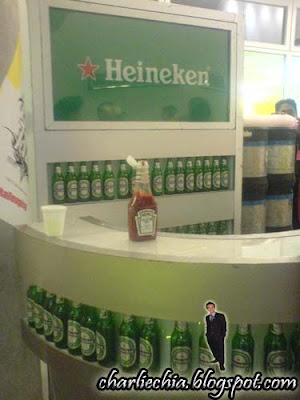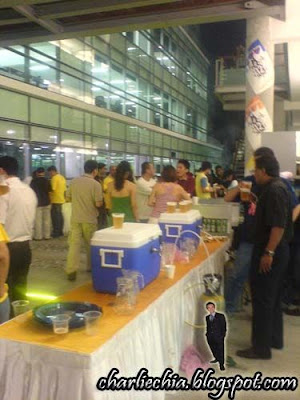 Anywhile while enjoying those delicious food, my first time tasting Tony Roma's, my team leader called my up to ask if I was at the party and request to meet up with me. We meet at the Lobby of D'house and he ask me if I would be free on Saturday and Sunday because there is a last minute order from the top that we had to do overtime with meal allowance given, parking and mileage claimable. I hesitated for a moment and ask what kind of overtime, and was told that we need to go to PC Fair to make DIGI presents felt. I hesitated yet again and then decided to say yes as this was the first time and besides I don't have any plan for the weekend(actually the monetary reward was what attracted me most as the pay was pretty attractive) And so I agreed and continue enjoying my food.

Then at about 10.30pm, after having filled my stomach with all the food and drinks, I made my way to the office and start checking my emails as I wasn't in the office for the whole day and then began preparing stuffs for the PC Fair road show.

While working, JJ called, asking me if I could help her copy some Cd's which her computer couldn't do it for some reason and that her grandma needed urgently. Well, I never said No to her before and would never plan to do so in the near future either, so I told her I am rather busy now preparing those stuffs for the weekend roadshow, but if she could put those Cd's at her porch, I will collect it after my work, get it copied and then send it back to her early in the morning before I go to KLCC Convention Center where PC Fair 2007 is held. I left office at about 1.30am, reached her house at 1.45am and back home at about 2am. It was really a crazy day where I did so many things in such a short time. Thinking back now, I really cant imagine me doing so many crazy stuffs in one day, or to be exact from 5pm to 2am.