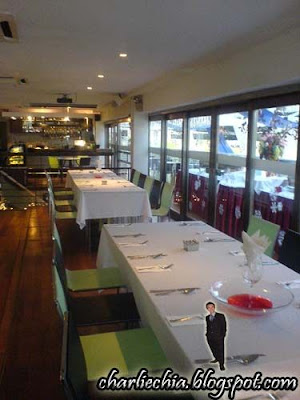 I was among the earliest to arrived at 5.30pm because I had an appointment earlier somewhere around the corner.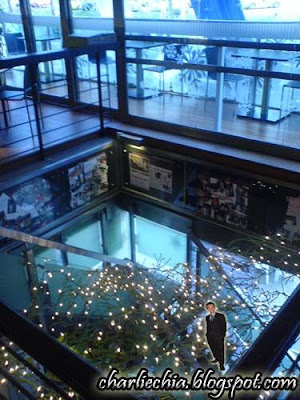 Picture of the Christmas Tress taken from above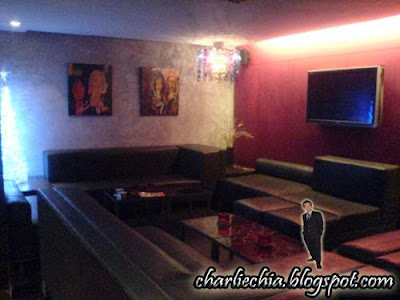 The VIP Lounge at Souled Out
Barely 2 month joining the company, I've already been invited and participated in a couple of parties organised by DIGI, be it at the company level or departmental level.
Yesterday(18th Dec 2007), the Sales and Marketing Department hosted a Christmas Party at Souled Out @ Sri Hartamas.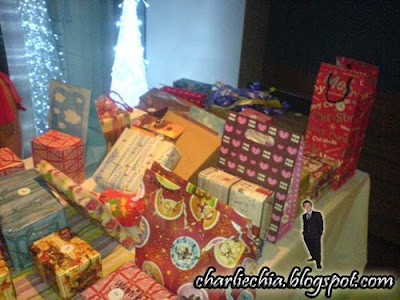 Hypes of presents that were carefully arrange on the table, about 80 over presents of all shapes and sizes.
As it was a Christmas Party, the Department Head make it compulsory for everyone to bring a gift what is worth at least RM10 and above for the gift exchange session. I got a Compact Disc, Original Music that is and got it nicely wrap. Guess what I got in return for the gift exchange session, a set of 5 piece Chinese Tea Pot which is estimated to cost at least RM45 to RM60. Thanks May Wong for the gift.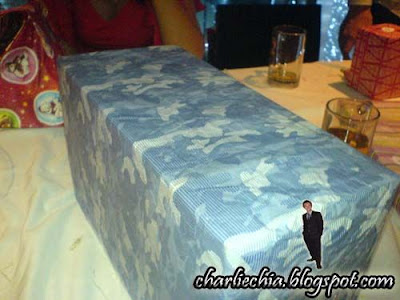 This is the present which I got in the gift exchange session

Anyway, back to the party, it begun with slight delay it was raining earlier and the traffic in KL was rather bad. The event started with refreshment such as carbonated drinks and liquor being served while waiting for the arrival of the few rather important corporate figure in the department. That did not took long and everyone start getting into the buffet line to get their food. The food was great, but sadly certainly dish weren't enough as there were some greedy people among us which took more prawns and oyster.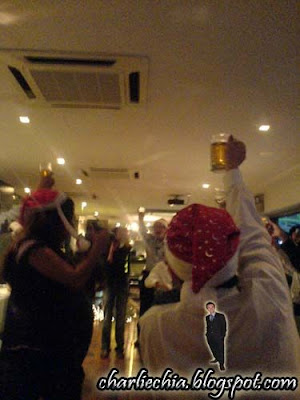 Yam Seng session(toasting) to a better year in 2008 before dinner starts
Anyway, I guess everyone enjoy the night as there were plentiful of free flow liquor for those who love it. After everyone is done filling up their stomach, the MC of the day begun making several announcements and invited several Head of Department to give their speech and gives out token of appreciation to those who has worked hard and done well through out the year.
The gift exchange session took place right after and then people were moving around drinking and snapping pictures with all kinds of posed. They even had sculling where there were 2 team of 5 people and they were required take turns to drink a glass of liquor each. The team which finishes first will be the winner. Don't ask me who won, cause I did not participate, I just took some pictures when they were about to start and then settle down at a nice cozy corner mingling with my colleagues.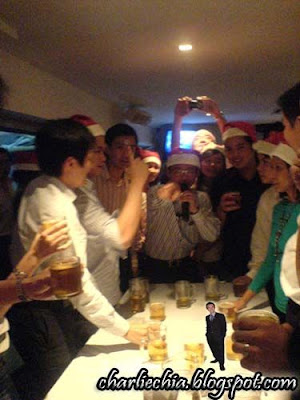 The Head of Department, briefing both team about the rules and regulations of the sculling game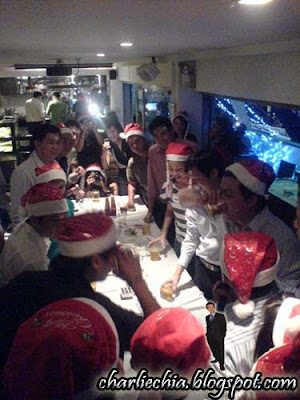 The game has just begun
The night ended at about 1am with many getting them self drunk and we proceed to a mamak just behind Souled Out for some light supper where I chatted and got to know a few colleagues which happen to be in my department as well but in a different unit.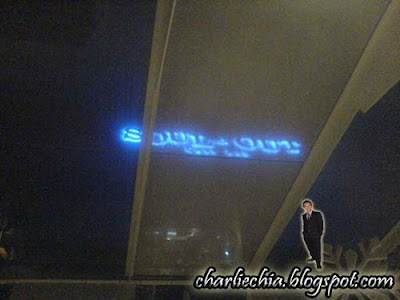 This picture was taken while everyone was drunk and chilling outside of Souled Out