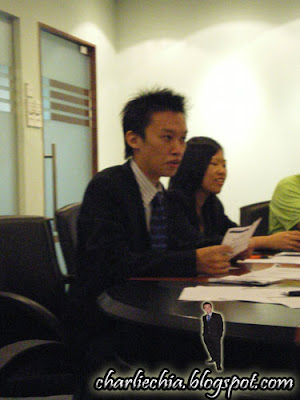 Chairman of the

AIESEC

TBS

EGM

2007
I was given the honour by the Local Committee President of
AIESEC
TBS to chair the 2007
EGM
which was held at the 6
th
Floor at the TBS Building(
Subang
) on the 19
th
of October 2007. Mr Daryl Tan the
LCP
of
AIESEC
TBS 2006/2007 approached me earlier this week and invited me to chair the
EGM
, which he subsequently explain to me in detail regarding the election which will takes place during the
EGM
. It was really an honour, which I gladly accepted it. Thanks Daryl for the respect and believe you have in me.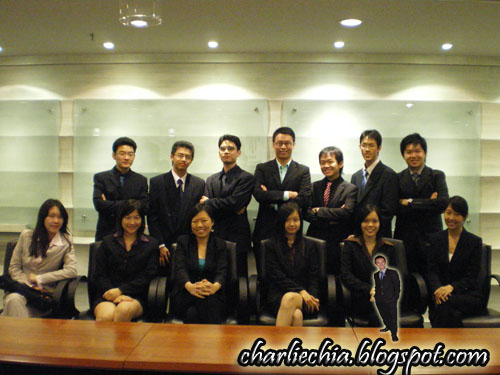 Standing(left to right): William, Vincent, Daniel, Issac, Kevin,

Siew

Jhong

, Daryl
Sitting(left to right): Michelle, Cecilia,

Sook

Theng

,

Suat

May, Julie,

Ka

Wei
I was there rather early to be briefed about my role. Upon arriving at the 6th floor, I could see many young leaders anxiously walking around and I begun to scan a round to see if there is any familiar faces that I can relate to. Spotted Yee Yen, Suat May and Ka Wei, three beautiful young ladies who greeted my with their sweet smiles(couldn't remember which was the first though cause I was carried away with their smiles). Had a short chat with them as well as some candidates that will be contesting for the Executive Board election during the EGM.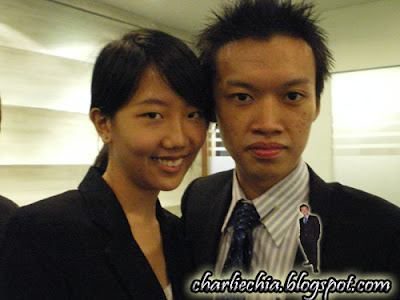 Ka Wei and I

The EGM was delay slightly from the scheduled plan, a norm in Malaysia. Anyway it went on pretty well with all the 12 candidates tries to win the heart of the voters with a short speech each stating their plan and goals should they be elected.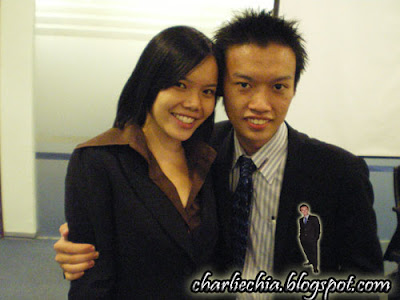 Julie and I
After almost 3 hours, the
EGM
ended with 10 out of the 12 candidates obtaining sufficient mandate to run the office for the 2007/2008 term. I would like to take this opportunity to congratulate all the successful candidates. To those that fail to secure sufficient mandate, its not the end of the world because when one door closes another door will be open.
From left to right: Julie, Kevin and Cecilia(Getting a little notti after a stressful EGM)
I'd fun chairing the meeting as it was inspirational . The dinner session was great as I had the opportunity to mingle with those that ran for election. Right after dinner, we decided to chill out in a better environment and subsequently proceeded to McDonald's at subang. Ended the session at about 1am.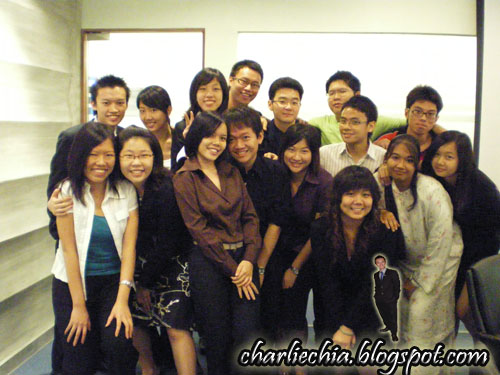 **All photos are courtesy of Julie

Kuan

**