Well today mark the last day of October 2007, which has been a volatile month for the stock market. The Kuala Lumpur Composite Index better known as the KLCI deep down as much as 9.96 points to touch 1402.83 before closing the market with a tiny little gain of 0.86points to close at 1413.65 points. The market is expected to experience a mini bull run tomorrow should the US Federal Reserved make another rate cut to its Federal Fund rate which will see the Dow Jones rally to close above 14,000 points. The US Federal Reserved made its first rate cut in 4 years during its monthly meeting in September.

Anyway, I've decided to take rest from the market as I have managed to liquidate some of my shares in favour of cash position. The rest of my portfolio are rather resilient for the moment. Shall write more about my personal portfolio management soon.

As I was saying I've decided to take a rest from the market and do something interesting (the market was on the negative side for the first half of the session). Just as I was about to call JJ, I received a call from her.
Long Story cut short: (sorry if the story is still long)
JJ called me.

Went to pick her up.

Locating the Hospital wasn't much of a problem as I am quite familiar with the area.

As we all know, Malaysia is bad in giving direction, from the car park, we walk toward the old building after getting some help from a nurse, at the old building we were directed to the new building which is 0.5km away. So we walked again, and when we reach there, we were again directed to the old building. Gosh how did they know we were neglected our morning walk???

We walked back the the old building again, and thank god someone with some brains help us out there and we soon found our self at the X-Ray Section.

X-Ray was done and we waited for about 15 minutes to collect the x-ray film(again there were miscommunication here which resulted in delay.)

Finally collected the report and we decided to hunt for some food since we were at Klang.

Suddenly I have this craving for BKT which stands for Bak Kut Teh(direct translation= Pork Bone Tea) aka Pork cooked with Herbs.

Decided to go the the infamous BKT shop which is located under the Klang bridge. This shop is so famous that has been visited and endorse by the Hong Kong God of Cookery (食神 Sik San in Cantonese, Shi Shen in Mandarin).

I had trouble finding my direction to the shop as and spend about 20 minutes driving around cause the local authority has change the direction of the route since my last visit.

Park my car in front of a row of pre-war shop houses. I had to get my parking ticket while JJ enjoy shopping at the shop around there. Things are really cheap here, I mean the price not the quality.

The BKT store is located behind this row shop houses. So we walked right to the end and tadaaaaaaaaa... The shop is close. I was so disappointed.

We decided to check out the shops around to see what they have to offer. Then JJ saw a bakery and decided to get some buns to munch. Suddenly JJ spotted an old coffee shop just beside the bakery which was pack with people.(this shop is located along Jalan Stesen 41000 Klang, a noticeable landmark would be OCBC Bank which is located on the same row)

So we walk toward the coffee shop and decided the dine in it.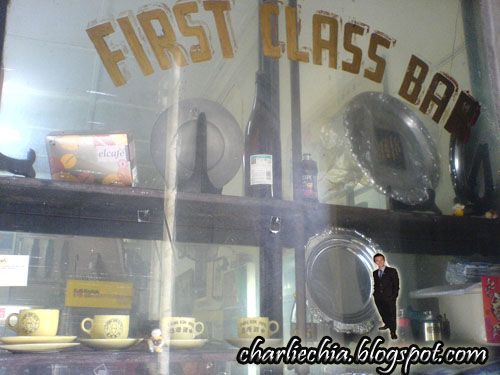 Some of the antics on display at the Coffee Shop glass panel
Stepping into the shop made me feel at home. It feel like being back in hometown where everyone speaks hokkien. Reminded me of the good old days when I was back a Alor Setar, Kuala Kangsar and Taiping.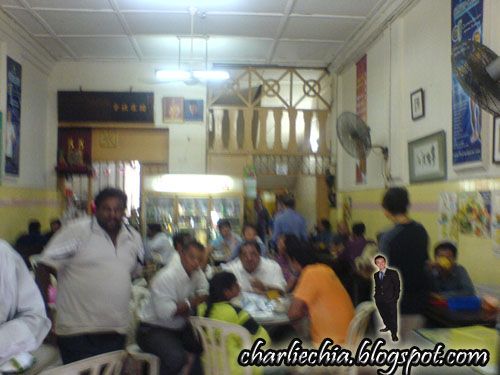 Packed with people. You can find malay, indian and chinese enjoying their meals together. Now this is unity!!!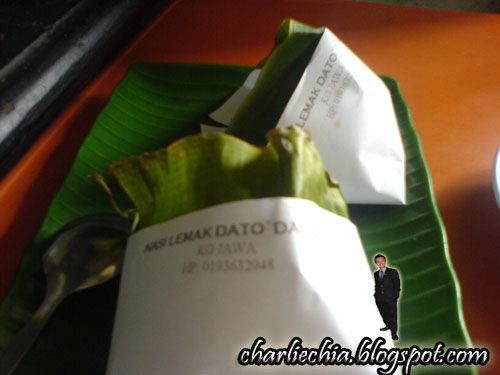 Yummy Nasi Lemak, apparently its quite famous here.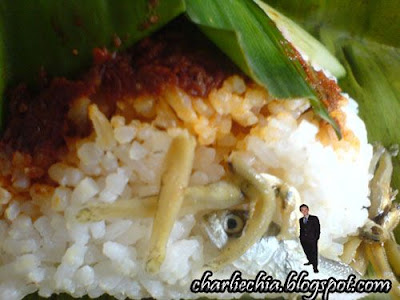 Found huge anchovies(better known as ikan bilis to the local) staring right at me.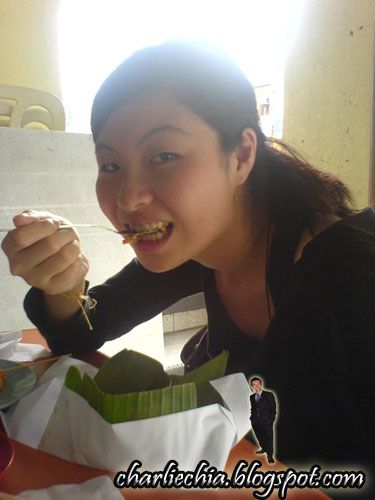 JJ couldn't wait any longer and decided to start off with the Nasi Lemak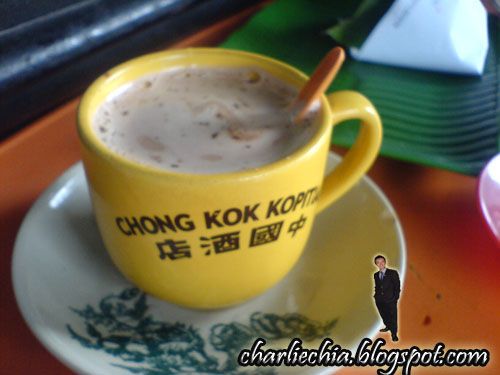 The cup makes you feel like you are back in the 70s or even 60s. Drinks taste much better in cups like these.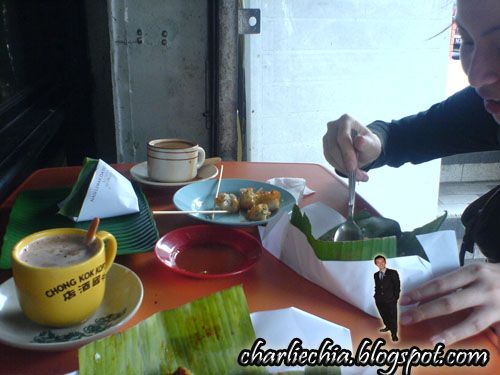 This is how messy our table becomes. Cant help it cause the table is small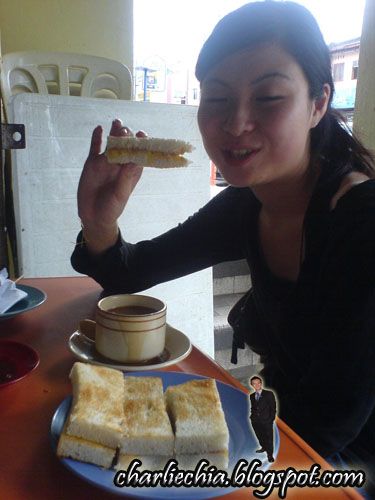 Roti Bakar: JJ savouring every bite



After enjoying our meal, we proceeded to the counter and to our surprise, our meal only cost us RM8.70 pretty cheap. You definitely cant get it as this price back in PeeJay. We got back to my car and was prepared to go home. As I was driving, we happen to pass by the Bak Kut Teh shop and we say the entrance open. Ahhha.... looks like luck is on our side after all, JJ immediately ask me to park my car at a nearby car park and we got down hastily. Went down to the shop to check out if they are really open, and we were subsequently told that they will be open at 5.30pm(about 30 minute wait). While waiting we decided to shop around, and this time JJ came up with a crazy idea to but 4D as the Magnum Shop was just right in front of us. Decided to buy the combination of our birthdate. Went to the shop, hang around for about 3 minutes and then we decided then JJ decided to leave(cause we dunno how to buy number, please don't laugh). We were getting tired, so went back to the BKT shop and wait while the clock ticks away.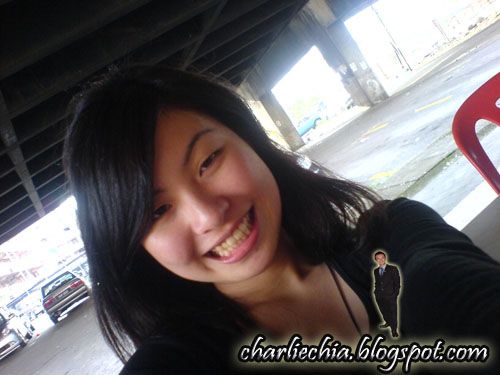 JJ cam whoring with my Sony Ericsson camera phone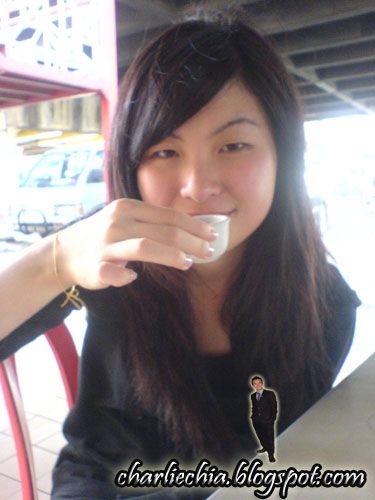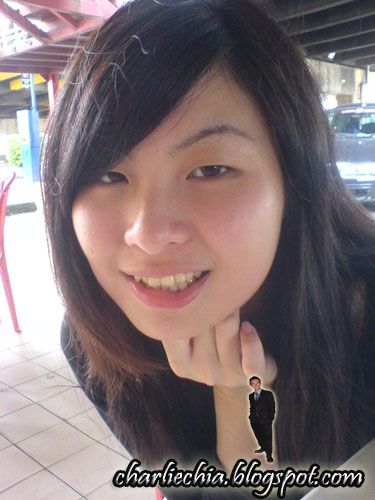 (Left)Taking a sip(JJ please don't choose that tea again ah). (Right) trying to mesmerise me???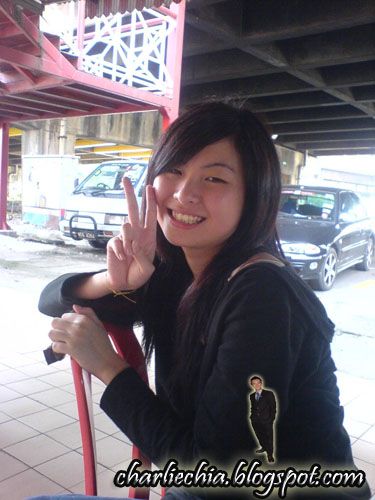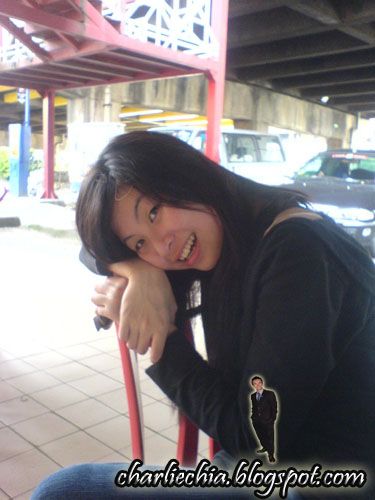 We're getting restless while waiting for our bak kut teh to be served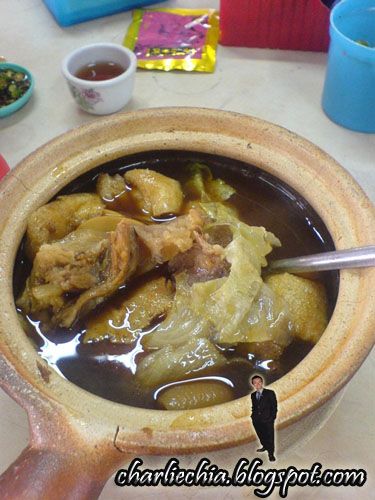 A snapshot of what is in the clay pot bak kut teh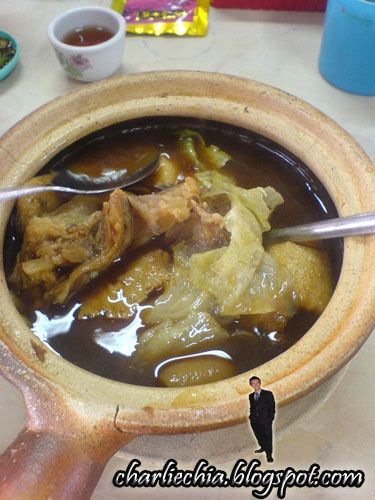 JJ sticking her spoon into the clay pot to taste the sup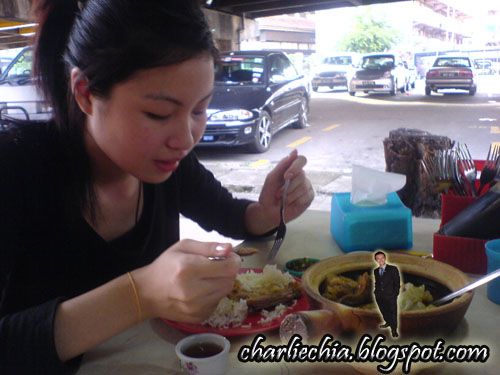 A candid shot while JJ enjoyed Bak Kut Teh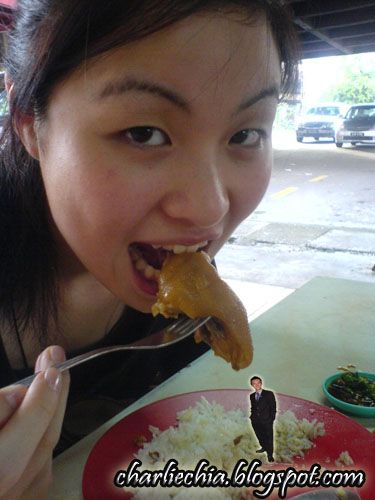 JJ posing with the pork fats which ended up on the table(and not her tummy) after this photo shoot




We finished out dinner at 6pm(one of my earliest dinner so far)

Send JJ back(thanks for entertaining me with all the stories. while on the way there and back)

Arrived home at almost 8pm.

Went out for another dinner with my aunt and my family.

Watched The Last Legion at 9.30pm at TGV 1Utama.

Arrived home at 11.40pm

Begun writing this post.

What a good day, by the time I reached home and check on the market performance, I was surprise that it manage to pull it through and close with a slight gain. Anyway, will be looking forward for a rate cut tonight which will possibly see the US Dow Jones hitting 14,000 again for the 3rd time this year.