Attended a gathering at Daryl's House
(in Kajang, Walau eh we have to go through 5 tolls costing some RM7 plus per way)
, formal LCP of AIESEC in TBS. Had lots of fun there meeting up a bunch of young, energetic and crazy people. Even AIESEC UKM and AIESEC Malaysia representative were there to gather and of course to grow our wealth through ang pow collection. Here's some photos arrange in sequence to give you a glimpse of what happened during the gathering.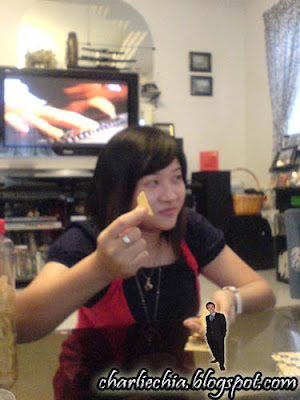 Cecelia posing with some CNY snack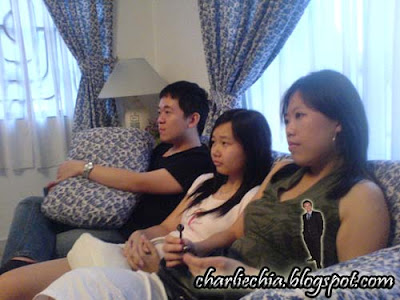 (L to R)Kevin, Suet May and Sook Theng looking serious watching Channel 551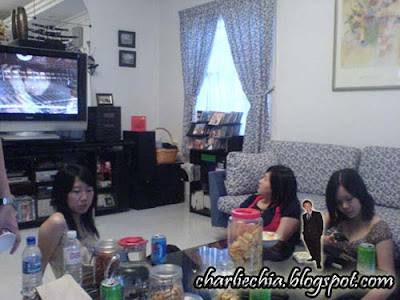 (L to R) Kawei, Cecelia and Julie doing some random stuff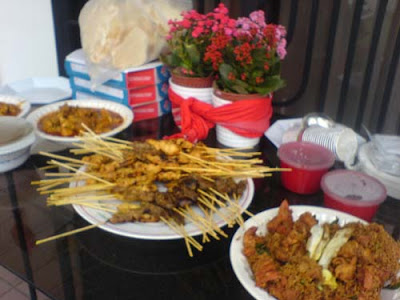 Our food, courtesy of Daryl's parent. Among others are rice, friend chicken, satay, Domino's Pizza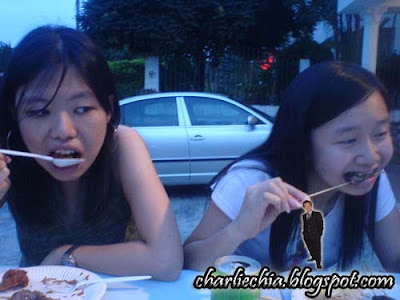 (L to R) Sook Theng and Suet May . Ermmm delicious.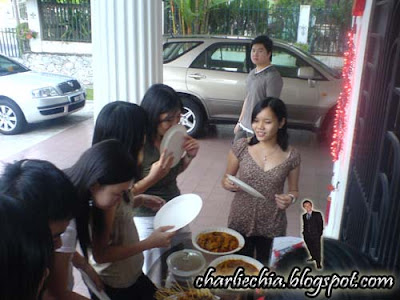 These people surrounding the buffet line. Must be reall hungry eh?
Han Yen getting drunk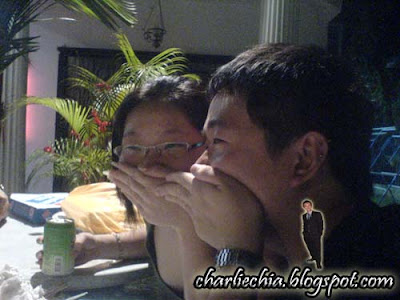 These 2 were talking and laughing the whole night. Even in my car. Wonder what dirty jokes they are sharing.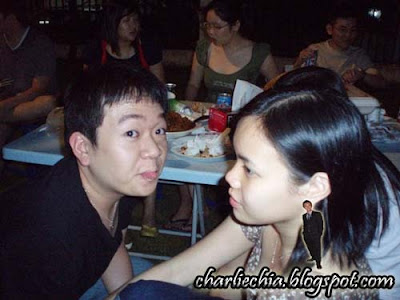 What is kevin trying to do ?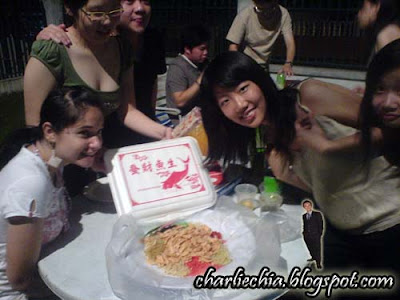 (L to R) Chili, Shanny, Kevin, Daryl, KenHuei, Kawei and Suet May. Posing with the Yee Sang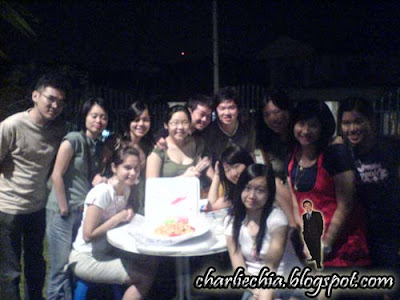 A group photo without me (I had to be the photographer). Daryl, pls get an official photographer next time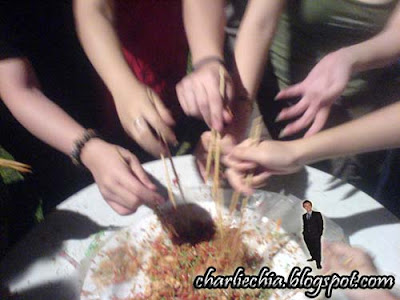 Toasting the Yee Sang Together