Was at McDonalds @ Mutiara Damansara just at about 10pm just now to have supper with my cousins. Was surprise that Prosperity Meal promo was still running. However they replace Prosperity Burger with Prosperity Foldover. I decided to give it a try and order Prosperity Chicken Foldover as I've not tried it before. Guess what, both the burger and foldover taste the same, the only difference was the bun and pita bread. Has McDonald lost count that Chinese New Year is only celebrated for 15 days or was the sales so good that they decided to pro-long the promo to cash in extra profit?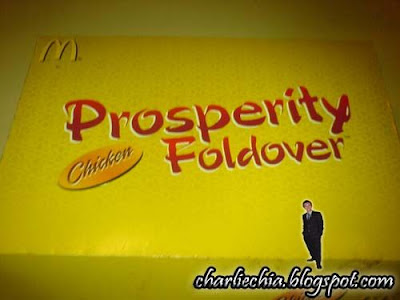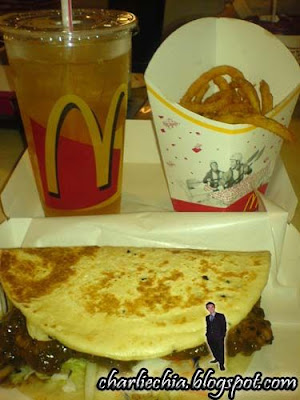 Some people believe that having prosperity meal will somewhat make them richer, but to me, its a marketing gimmick that makes McDonald(Golden Arches Restaurant Sdn Bhd) and its owner Tan Sri Vincent Tan prosper. What do you think?
**This is not an advertorial, just a peek into my life, a boring one.