It happen about a week before the Chinese New Year celebration, work was as usual until the emergency bell rang. Everyone went panic, and begun running towards the nearest emergency stairway to make an orderly exit from D'House(the official name for DIGI's HQ). Orders were given for us to leave the building, get out of DiGi's compound and assemble at a nearby factory. Everything happen so fast, that many thought there was a real fire in D'House, until word got out that it was just a fire drill. Haiz, such a let down. Anyway, here are some pictures of DIGIzens running for their life: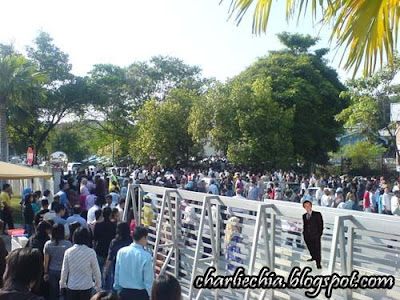 Dont ask me why, but the guard close the gate leaving only a small gap for people to run through.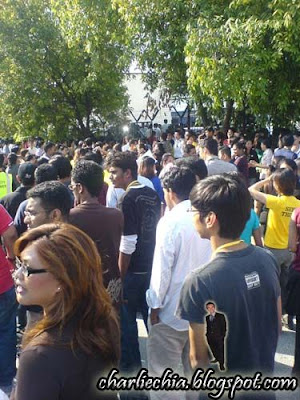 People making their way to the assembly point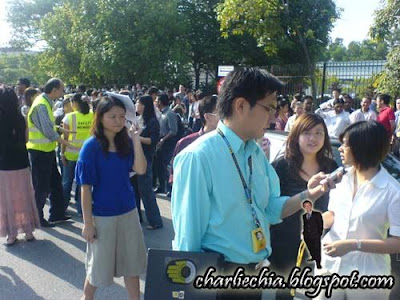 This is the DIGI way, cant live without the notebook and mobile even during a fire alert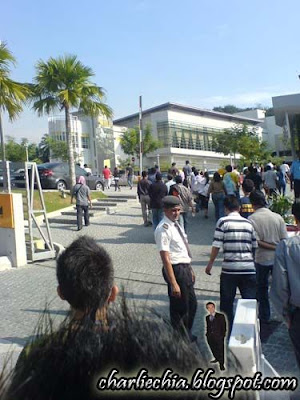 Getting back to office after the drill.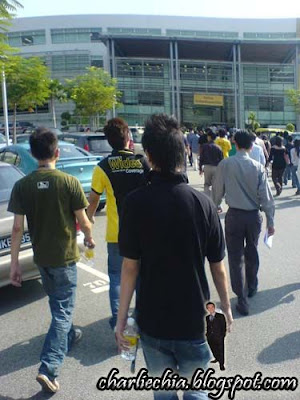 Some frustrated folks marching towards the office, cursing the emergency bell for wasting their precious time.