I was browsing through Nuffnang to check on my account details while I was having a corporate meeting at sunway hotel earlier this morning. And I'm please to anounce that I've been granted exclusive membership for Nuffnang Gliterati, which simply means I have the privilage to higher payout of atleast 20% to 50% for ads payout. Since there was a long break time in between my meeting, i decided to make a printscreen of my nuffnang dashboard to show you my upgraded membership status.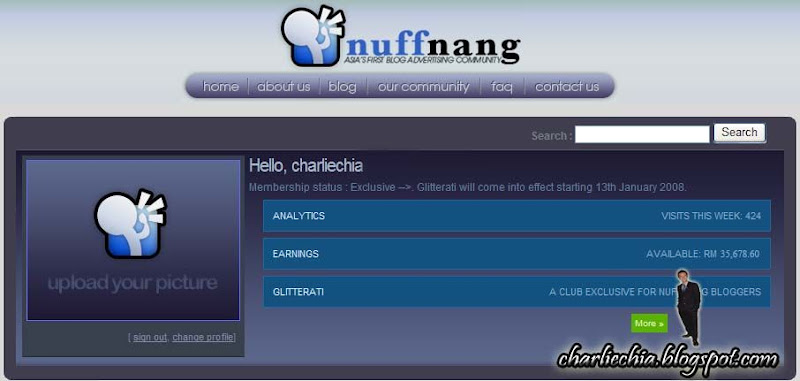 A preview of my dashboard, with my membership status upgraded.

Though I've been granted the execlusive membership, the negative side is that I've not been getting any advertisement campaign running for the past 1 week. I wonder whats happening, could anyone enlighten me on this issue?

So have any of you been granted execlusive membership recently? Please post your comment...