Yes, you wanna be wealthy, you got to eat. And its not just any food available at the any restaurants, F&B outlets, or the pisang goreng store by the roadside. To be wealthy you got to go to the nearest golden arches restaurant outlet to get yourself the Prosperity Meal, which comes with a prosperity burger (comes in either
beef or chicken
), a cup of prosperity
green tea
(to make you feel as if you are gonna be rich after drinking it, the green tea is gold in colour instead of green)
and a pack of curly fries.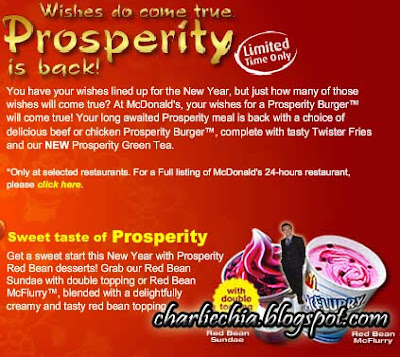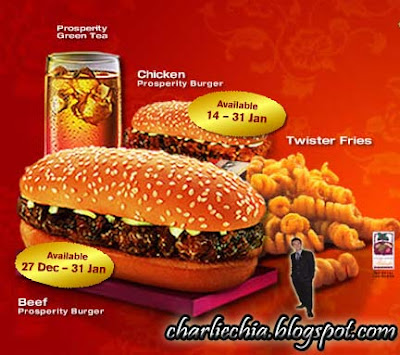 These are printscreen's from McD's website.
This promotion is only available at McDonalds and its for a limited time only(until 31st January 2008). Gee, I don't understand why they cant have the promotion till Chinese New Year which falls on the 7th of February of 2008. Maybe its their marketing strategies to make people rush like to their outlets.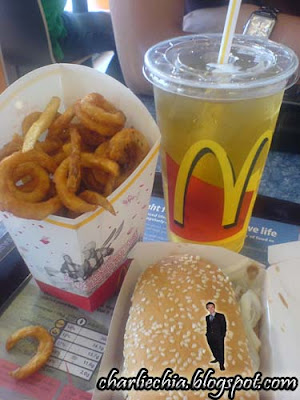 My Prosperity Meal which cost me almost RM12.
Anyway, if you are a superstitious person and believe that consuming anything that is being promoted as prosperous could make you much more prosperous, then you wouldn't wanna miss this once in a year opportunity to do so. If you are not the superstitious type, you can still go ahead and try it, cause the burger taste good compare to the normal menu available all your round. Hope I will become more prosperious this year.